Spoiler for the M5000 tram in Manchester, UK
Bombardier designed the M5000 tram as a high-floor tram specially for use in Manchester. The spoiler consists of a solid stainless steel frame with a glued-on GRP profile. The profile was milled on modern CNC machines at TC, glued to the frame, primed and painted with a special 2K-PUR metallic paint. It is manufactured in different lengths and designs. It has fire protection in accordance with BS 6853. For new projects, we meet fire protection requirements in accordance with EN 45545.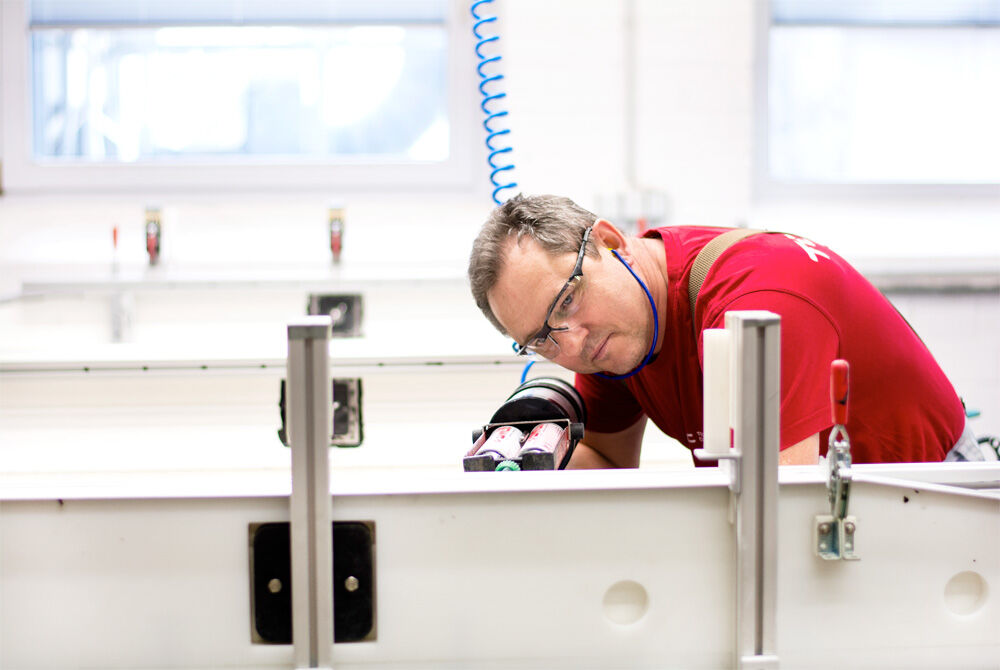 Bonding in accordance with DIN 6701 (Class A1)
We have been continuously expanding our expertise in the field of adhesive technology for years. A number of European Adhesive Engineers (EAE, DVS-EWF 3309), European Adhesive Specialists (EAS, DVS-EWF 3301) and European Adhesive Bonders (EAB, DVS-EWF 3305) have been trained in the process.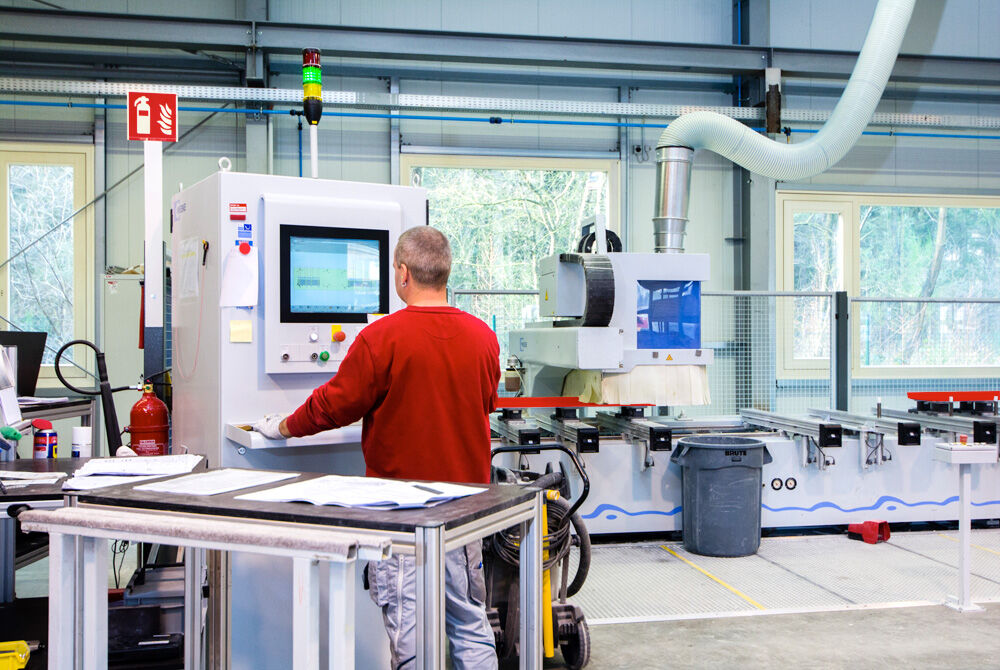 Cutting-edge technology, vast expertise
When manufacturing pultruded profiles, the fire protection properties can be adapted to your requirements. We produce extremely high-quality surfaces that can then be painted for a textured or smooth finish. We machine the profiles with high precision using our modern 5-axis CNC machinery.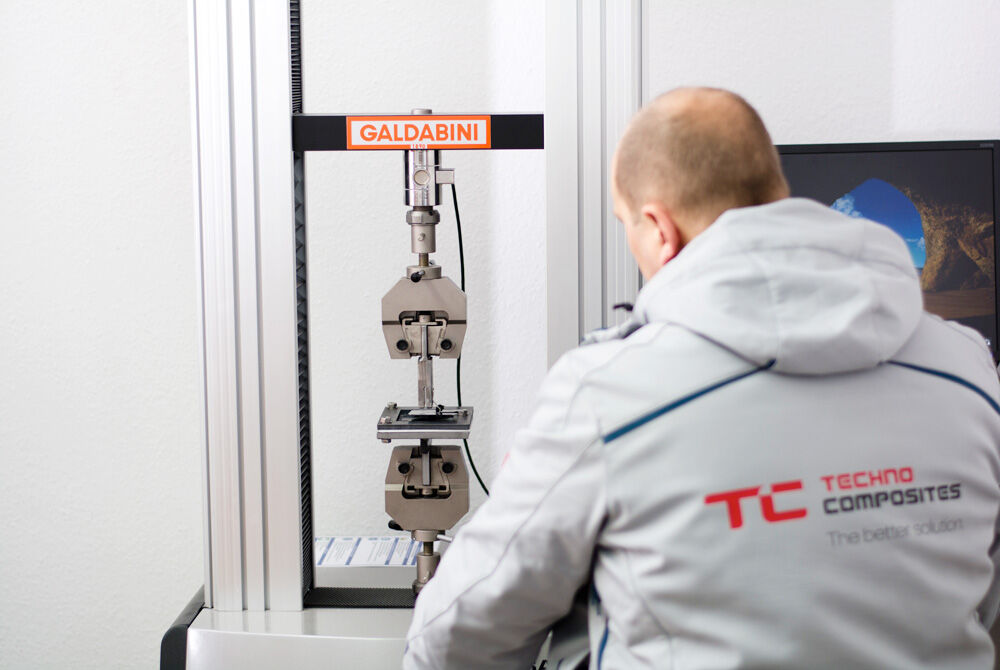 Certified quality management
Every TC component is developed in accordance with the applicable requirements and standards. We conduct careful testing and documentation as a matter of course. Certification according to DIN EN ISO 9001:2015 confirms that our quality management is sound. We also hold IRIS certification in accordance with ISO/TS 22163:2017 for our customers in the rail vehicle sector.