Repair side walls for urban and overland buses
The side walls of urban and overland buses are put under major strain by the day-to-day demands placed on them: stone chipping, scratches and minor and major accidents quickly cause damage to the thin-walled metal sheets found in older models. What's more, in some cases the effects of weather and chemicals such as de-icing salts and cleaning products can lead to unsightly signs of corrosion, which can damage the image of the bus company among its customers. This makes repairs and touch-ups necessary.
As non-corrosive plating is not always available for older vehicles, TC manufactures side walls made of glass fibre-reinforced plastic that are suitable for all such models and makes, and provide an optimal and durable alternative to older metallic plating.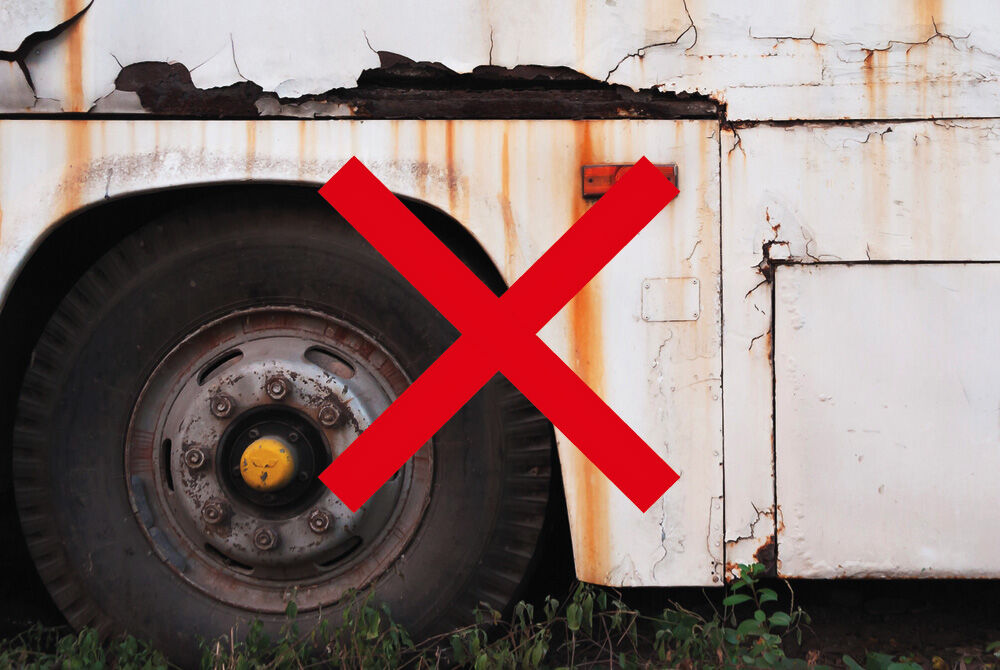 Corrosion is a thing of the past. Based on glass fibrereinforced plastic profiles, our side walls are not made of metal and therefore cannot rust. This reduces the cost of servicing and maintenance.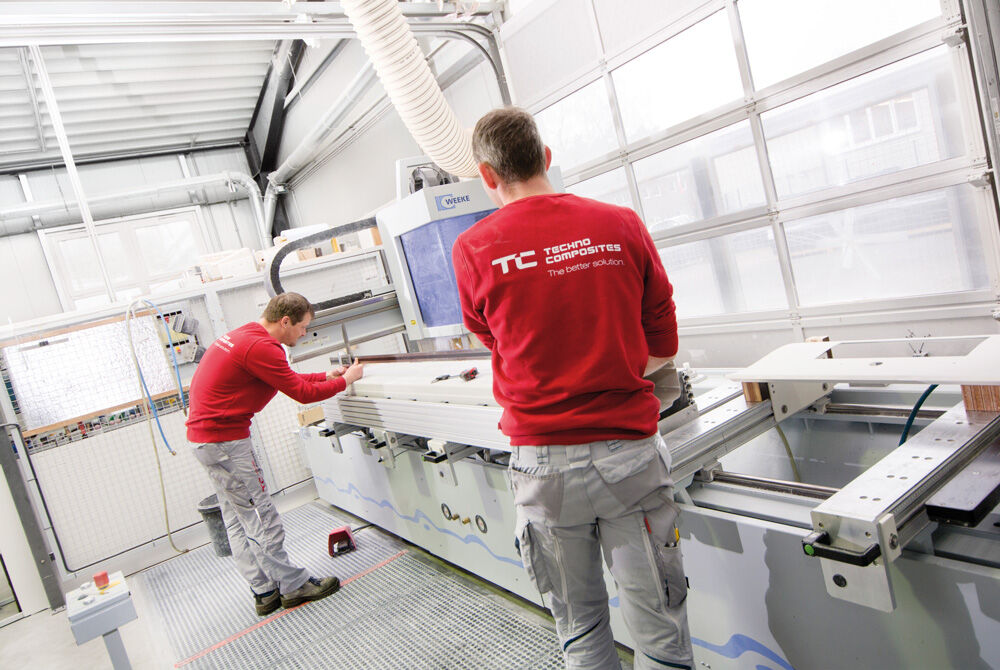 Flexible, custom-built production
Our modern machinery and flexible means of production allows us to ensure a consistent level of quality even when manufacturing large quantities and a wide range of parts. We can make items for nearly all requested dimensions. Parts can be delivered cleaned, primed or painted.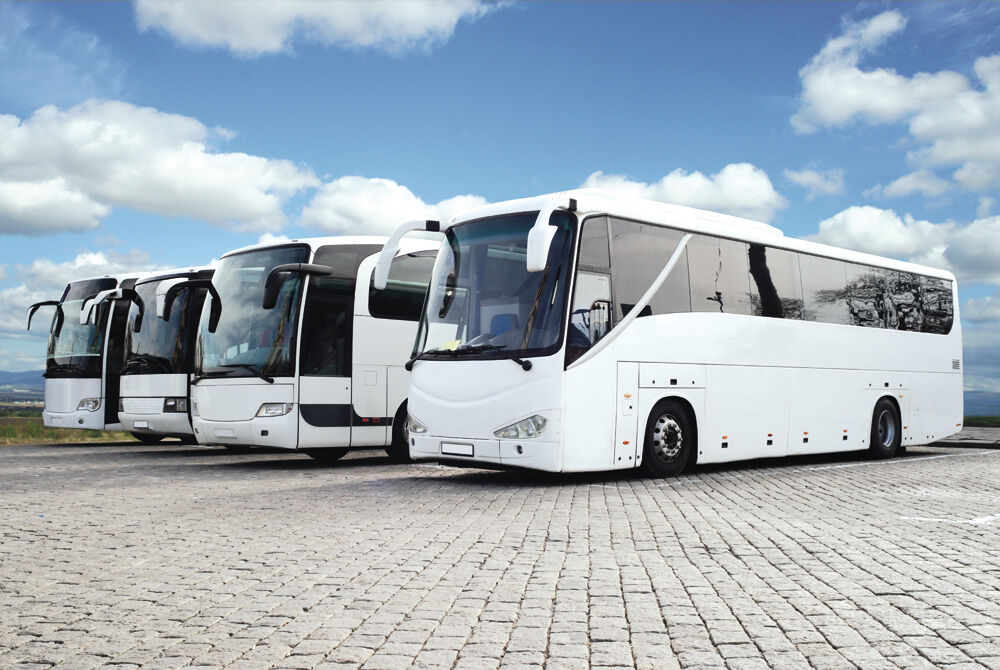 Due to the high dimensional stability, the side walls can be stuck to the bus quickly and easily. There is no need for pretensioning as with metal side panels.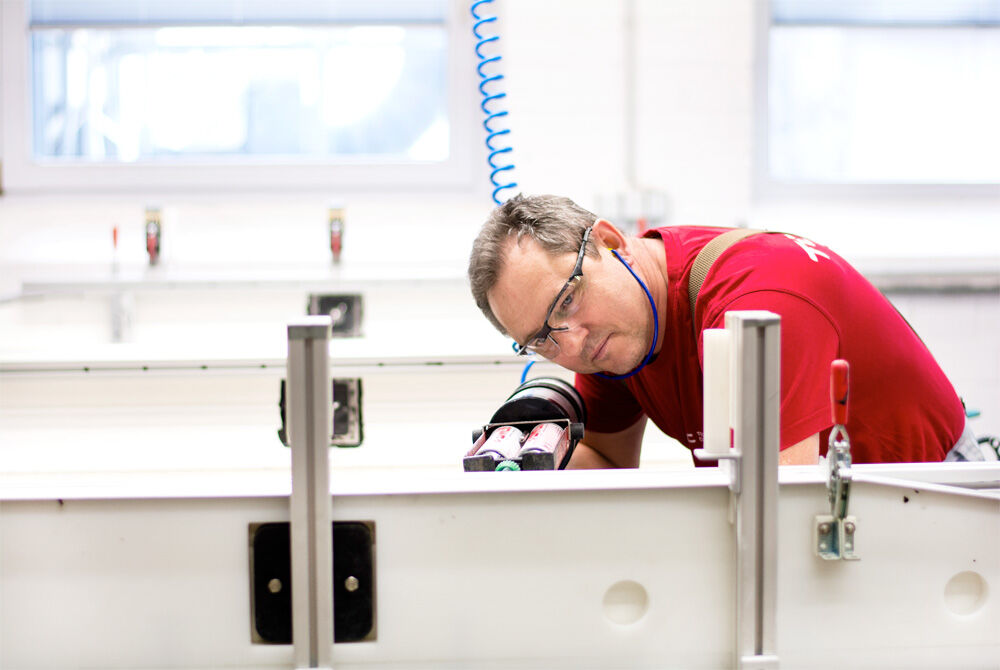 Bonding in accordance with DIN 6701 (Class A1)
We have been continuously expanding our expertise in the field of adhesive technology for years. A number of European Adhesive Engineers (EAE, DVS-EWF 3309), European Adhesive Specialists (EAS, DVS-EWF 3301) and European Adhesive Bonders (EAB, DVS-EWF 3305) have been trained in the process.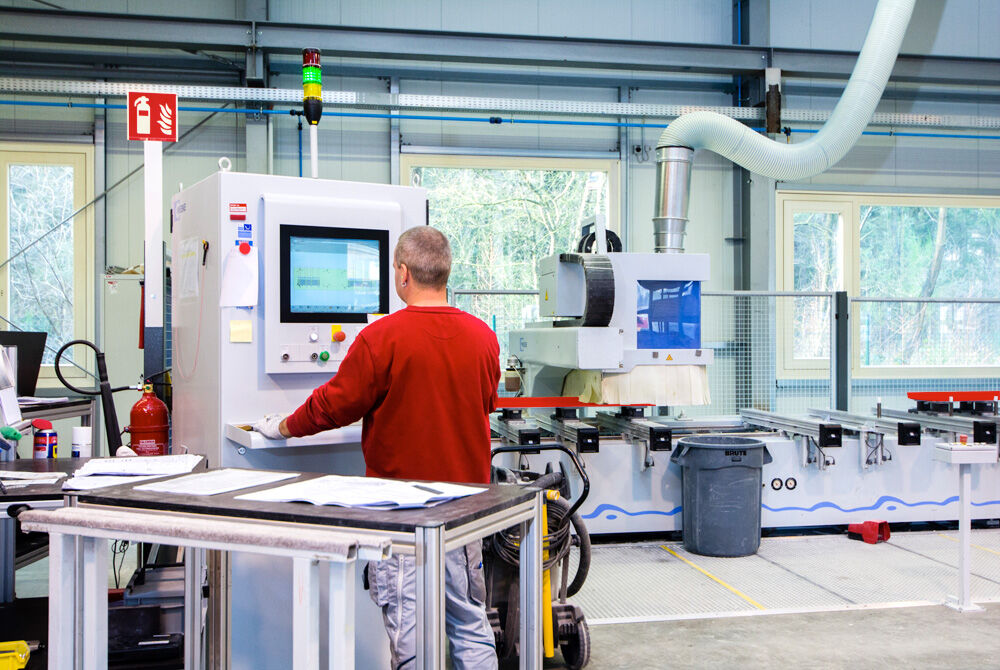 Cutting-edge technology, vast expertise
When manufacturing pultruded profiles, the fire protection properties can be adapted to your requirements. We produce extremely high-quality surfaces that can then be painted for a textured or smooth finish. We machine the profiles with high precision using our modern 5-axis CNC machinery.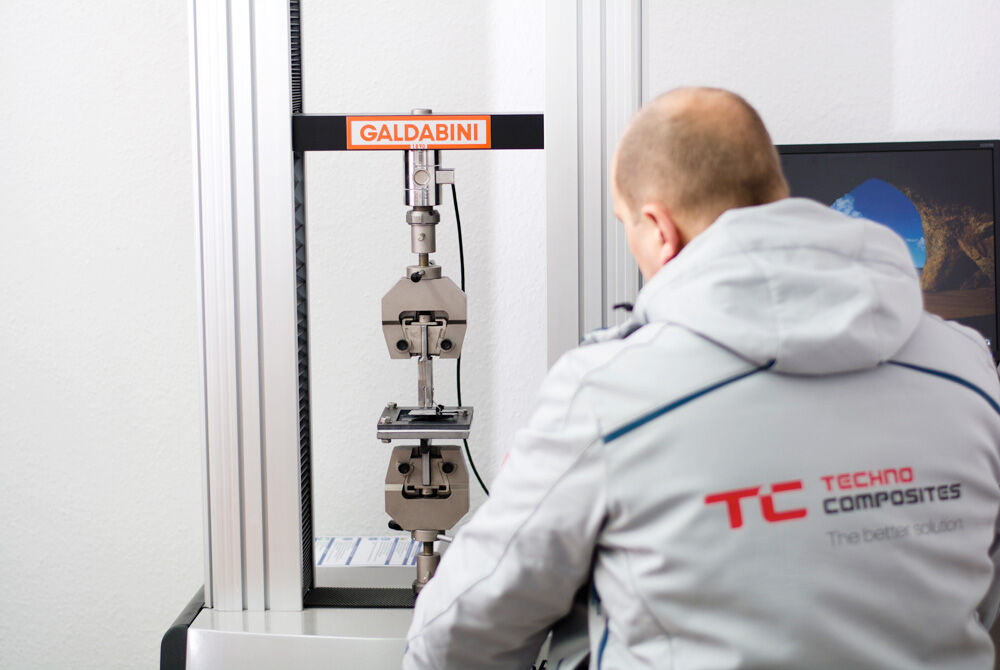 Certified quality management
Every TC component is developed in accordance with the applicable requirements and standards. We conduct careful testing and documentation as a matter of course. Certification according to DIN EN ISO 9001:2015 confirms that our quality management is sound. We also hold IRIS certification in accordance with ISO/TS 22163:2017 for our customers in the rail vehicle sector.