Air flow system for the Rhein-Ruhr Express (RRX)
The various systems are based on pultruded profiles made of glass fibre-reinforced plastic produced by Exel Composites in Belgium. For the air ducting system, the fire protection properties of the GRP profiles were set in such a way as to meet the requirements in accordance with EN 45545.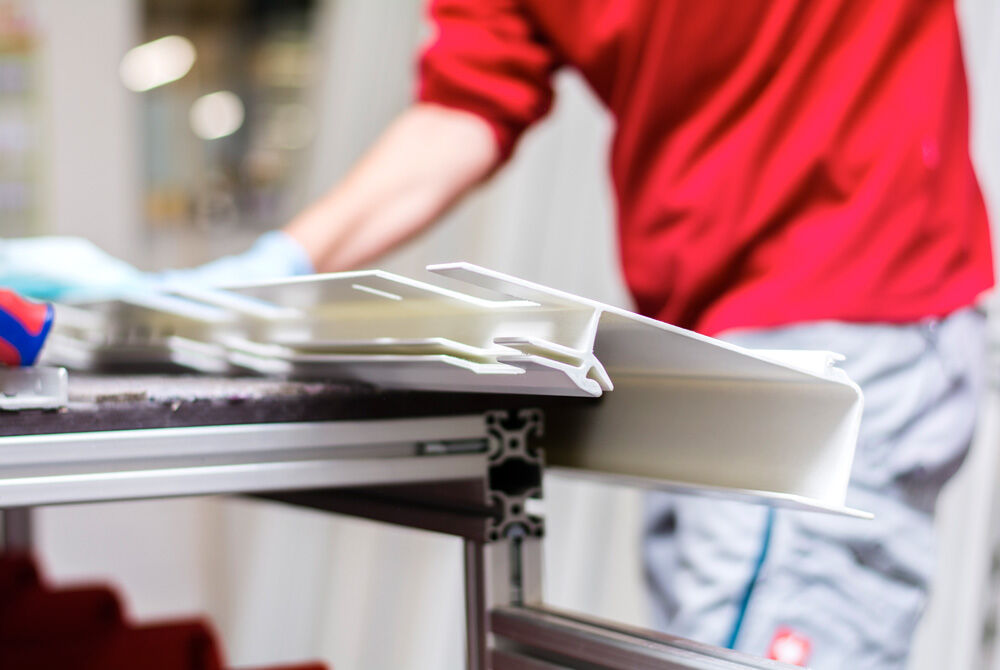 The rear panel for the air duct consists of a complex GRP profile that meets the fire protection requirements according to EN 45545. It is fitted with its add-on parts after the CNC machining.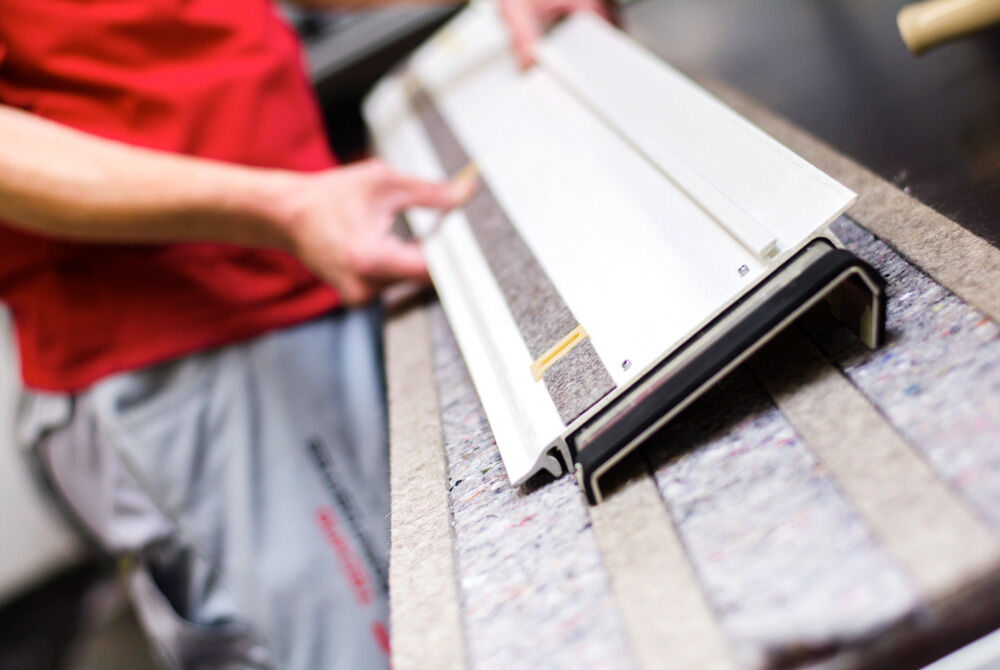 The air duct rear panel is prefabricated in different lengths. The GRP profiles, which are based on polyester resin, have low thermal conductivity.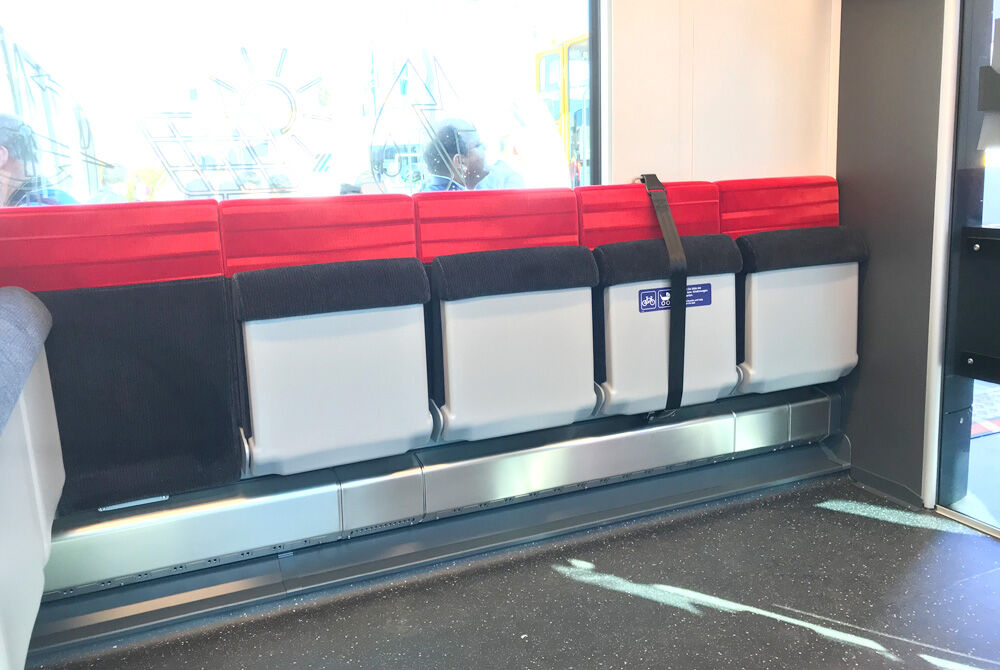 The cover for the air duct is made of brushed stainless steel, into which ventilation slits are punched as required.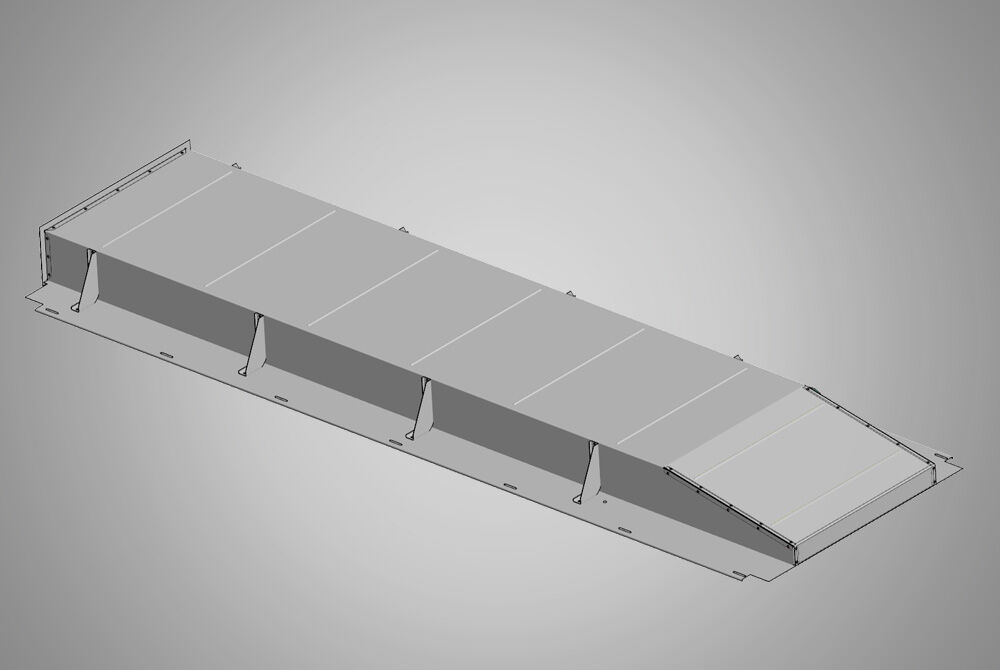 A three-dimensional design is required in certain areas. Specially edged stainless steel covers are used here and are also glued in. Adhesion complies with DIN 6701.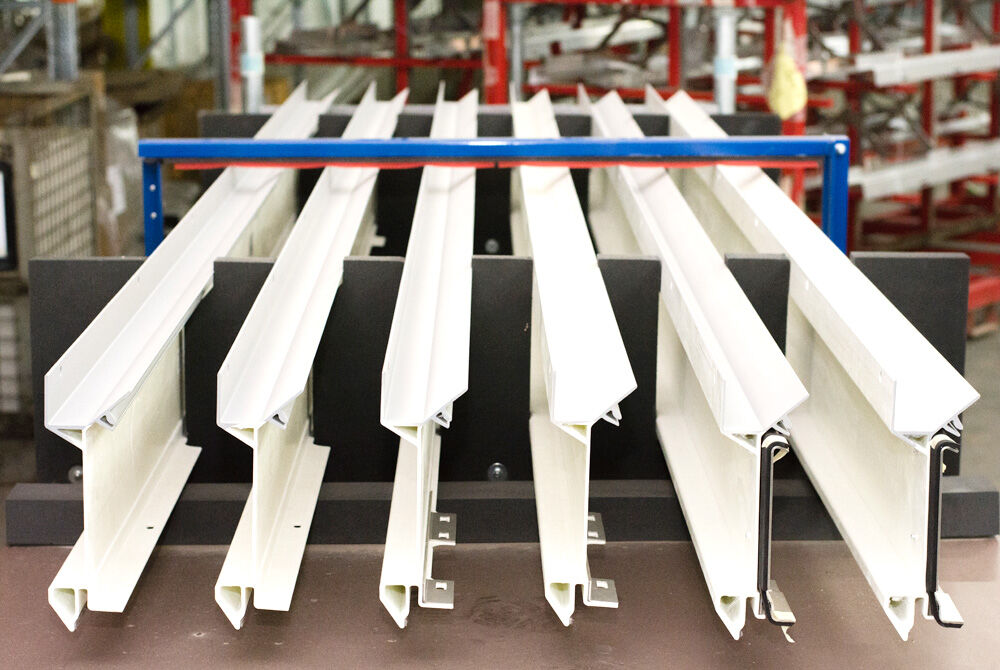 Pre-defined load carriers
The finished components are sorted into special load carriers and delivered. This minimises the effort of incoming goods inspections and picking on the customer side.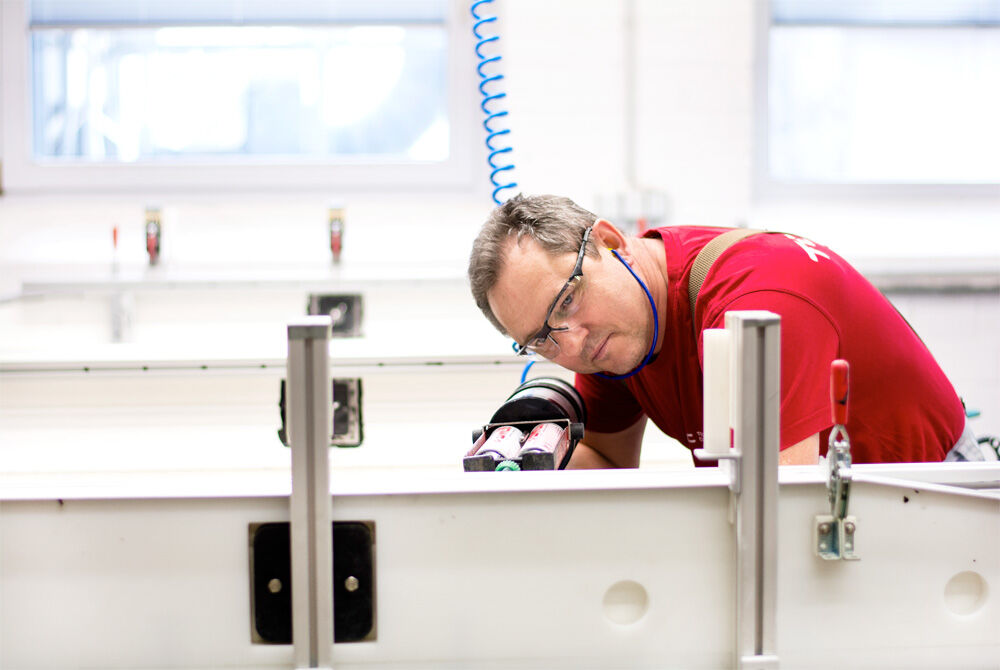 Bonding in accordance with DIN 6701 (Class A1)
We have been continuously expanding our expertise in the field of adhesive technology for years. A number of European Adhesive Engineers (EAE, DVS-EWF 3309), European Adhesive Specialists (EAS, DVS-EWF 3301) and European Adhesive Bonders (EAB, DVS-EWF 3305) have been trained in the process.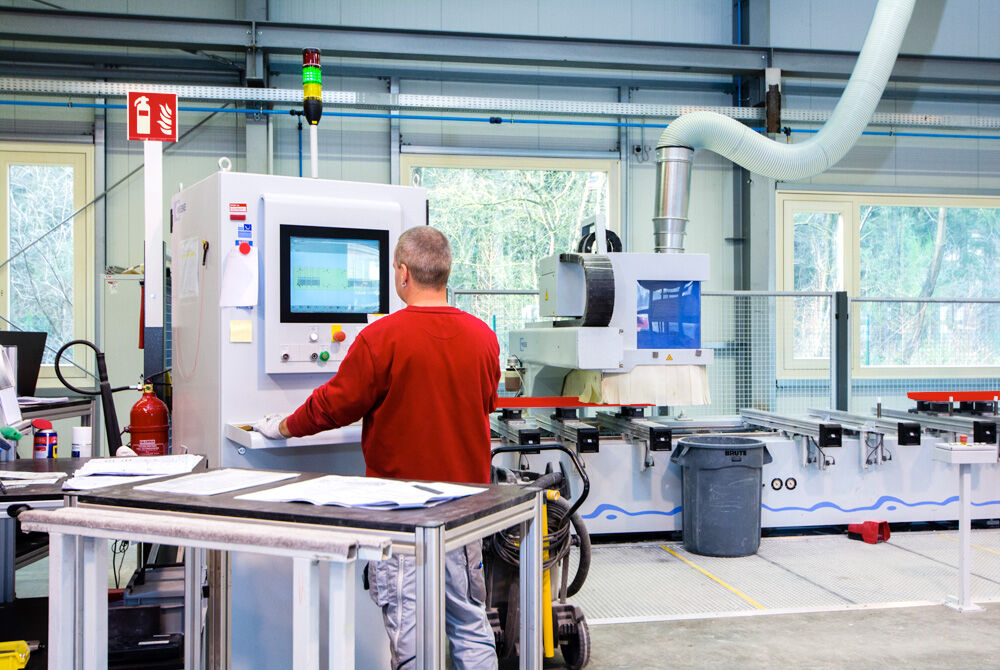 Cutting-edge technology, vast expertise
When manufacturing pultruded profiles, the fire protection properties can be adapted to your requirements. We produce extremely high-quality surfaces that can then be painted for a textured or smooth finish. We machine the profiles with high precision using our modern 5-axis CNC machinery.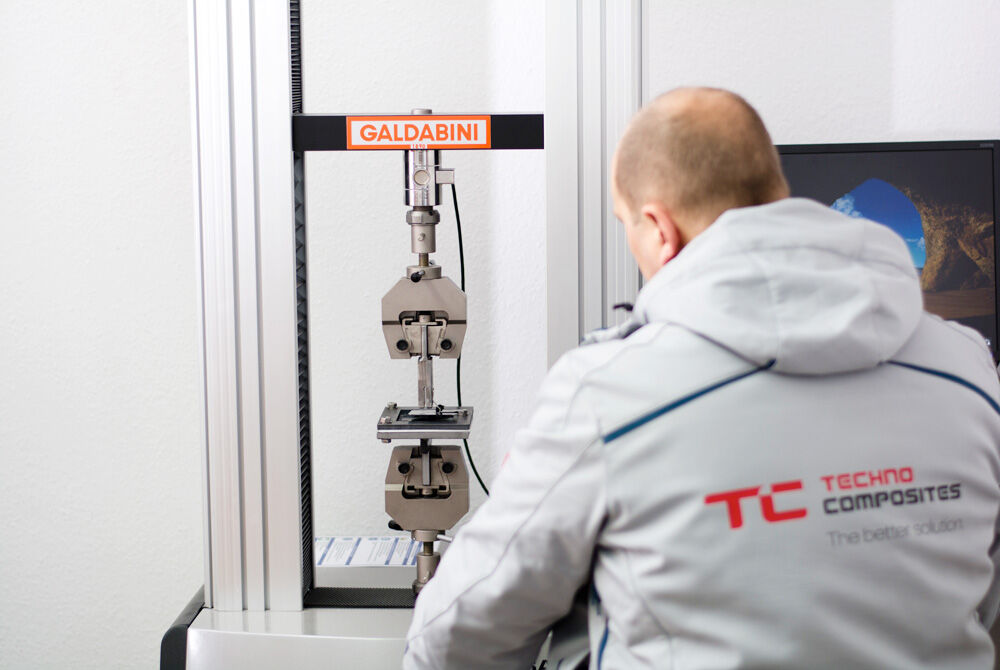 Certified quality management
Every TC component is developed in accordance with the applicable requirements and standards. We conduct careful testing and documentation as a matter of course. Certification according to DIN EN ISO 9001:2015 confirms that our quality management is sound. We also hold IRIS certification in accordance with ISO/TS 22163:2017 for our customers in the rail vehicle sector.