GRP railings meet requirements for high mechanical stability and are also resistant to many chemicals and corrosion. They do not conduct electricity and are easy to assemble. Our GRP railings meet the requirements of DIN EN ISO 14122. We can provide testable static analysis for your GRP railings from an independent engineering firm. If your GRP railings require a more complicated design, we can also provide a finite element calculation to verify their operational capability.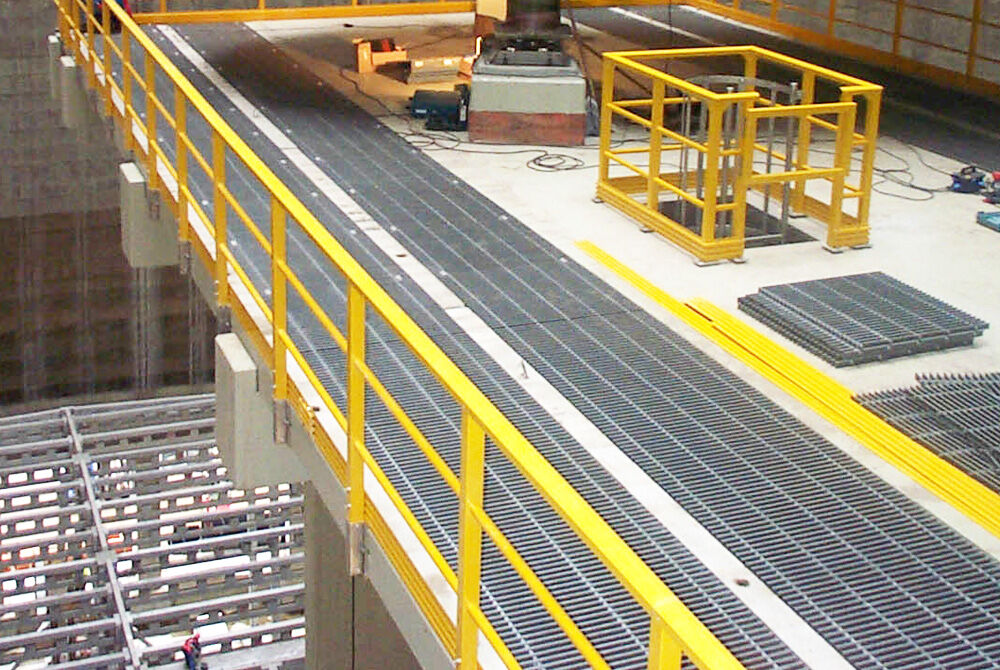 For these GRP railings, the GRP posts are attached to the side of the concrete using stainless steel top hat sections. This allows individual railing segments to be removed again if required.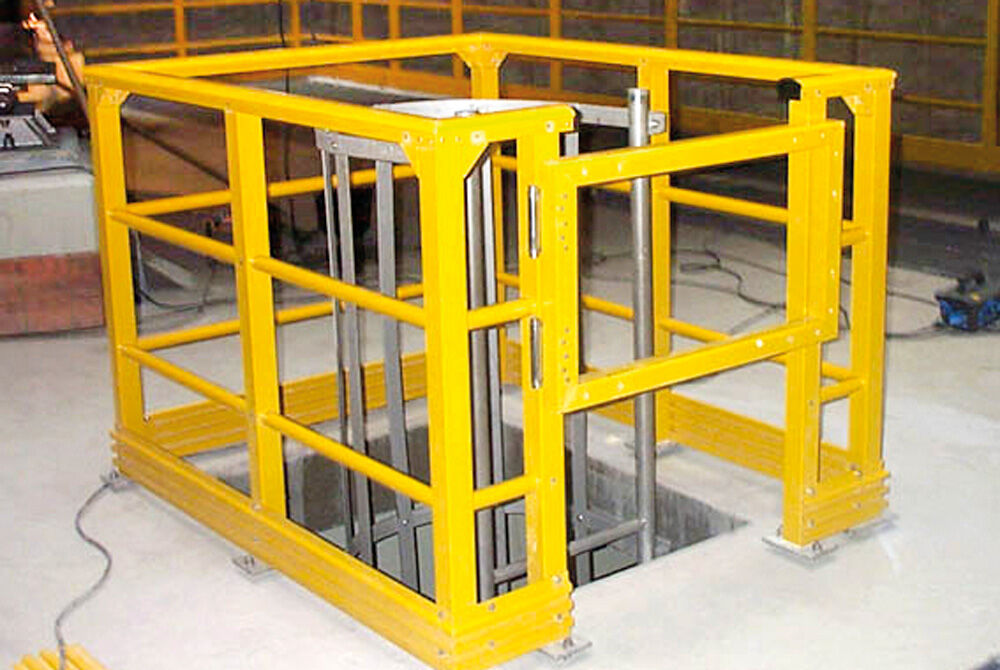 This access area to a GRP ladder is also fitted with GRP railings, with an inbuilt self-closing hinged door.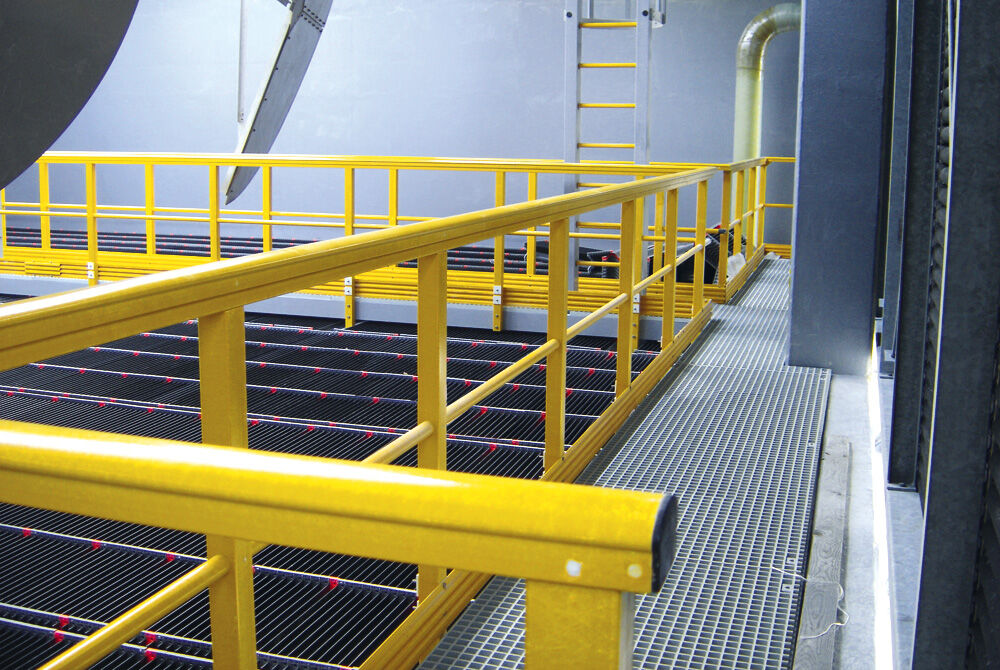 GRP railings are available in yellow or grey. Other colours are also possible for corresponding railing lengths. GRP profiles with an iso-polyester resin matrix are typically used. It is also possible to use vinyl ester resin.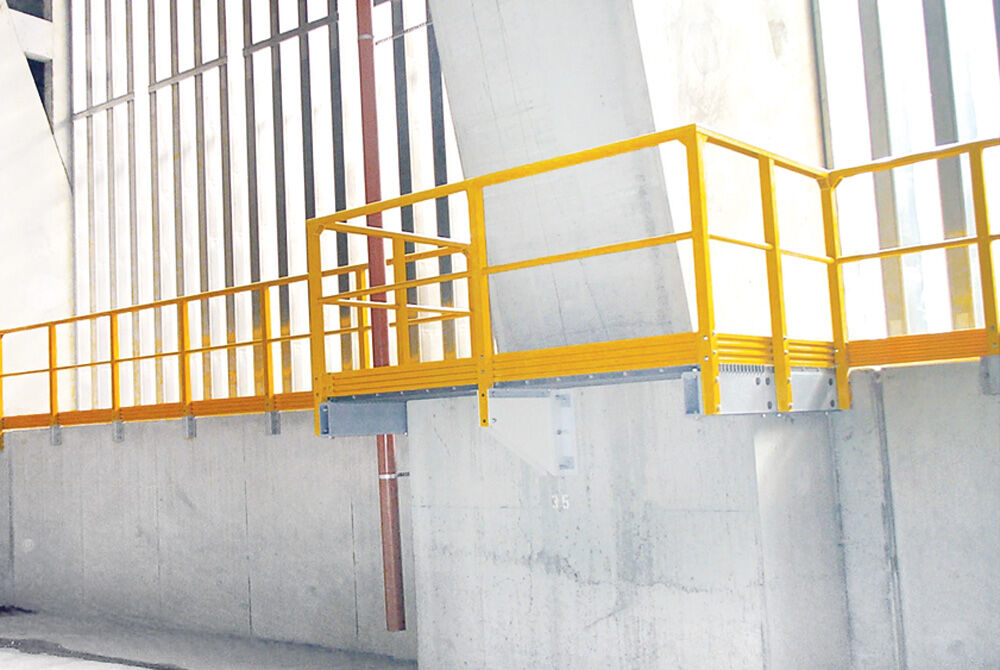 We are happy to plan and manufacture a large concrete supporting pillars in cooperation with you.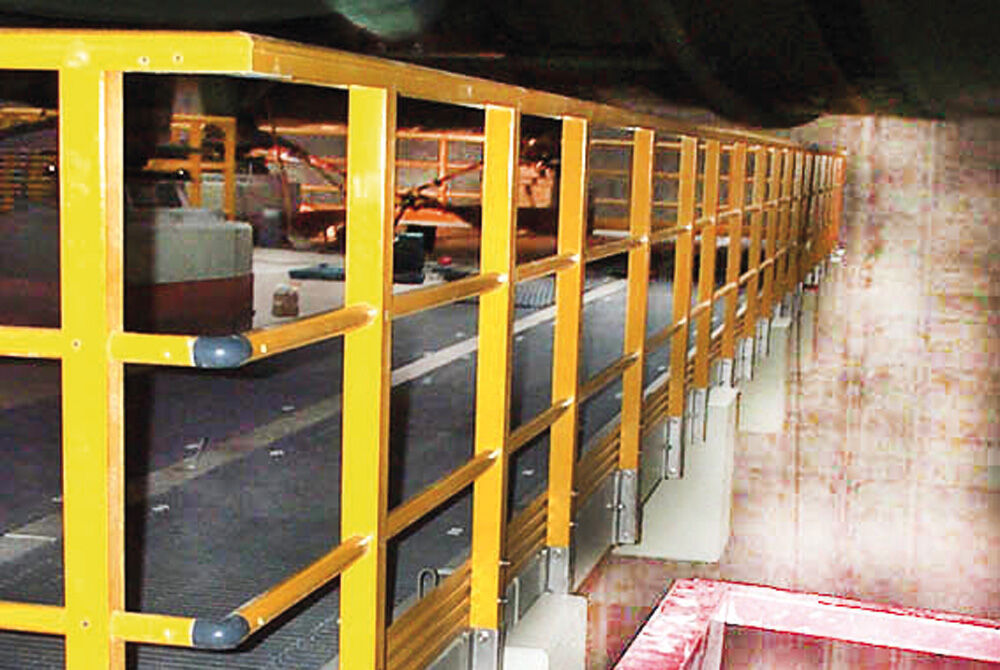 The GRP handrail is typically manufactured in a continuous run. Thermal changes to the length of the railings are also considered and compensated for.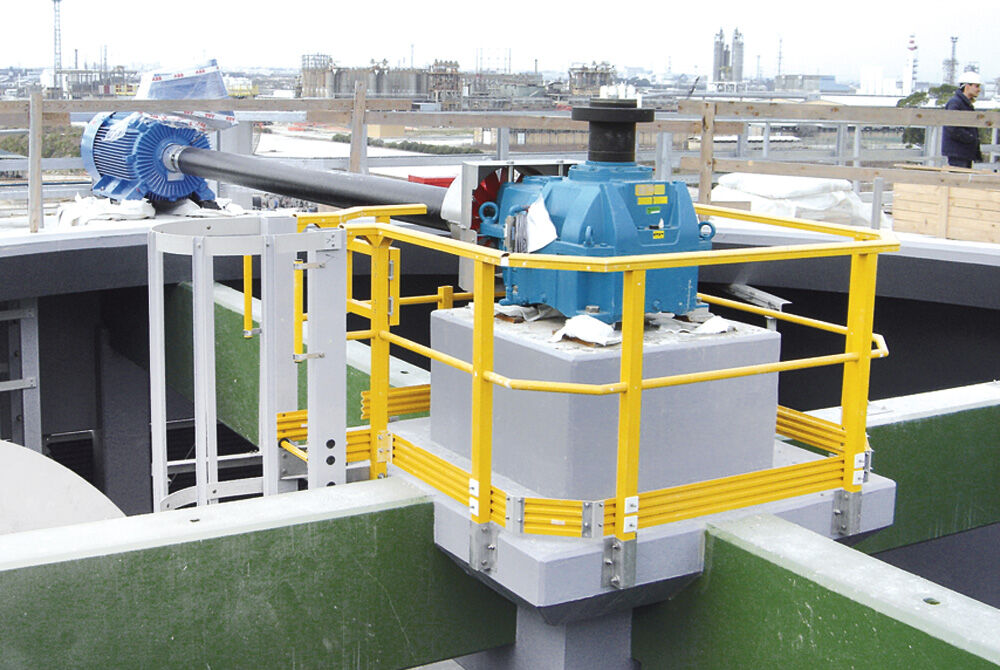 These special railings were manufactured to ensure safe maintenance.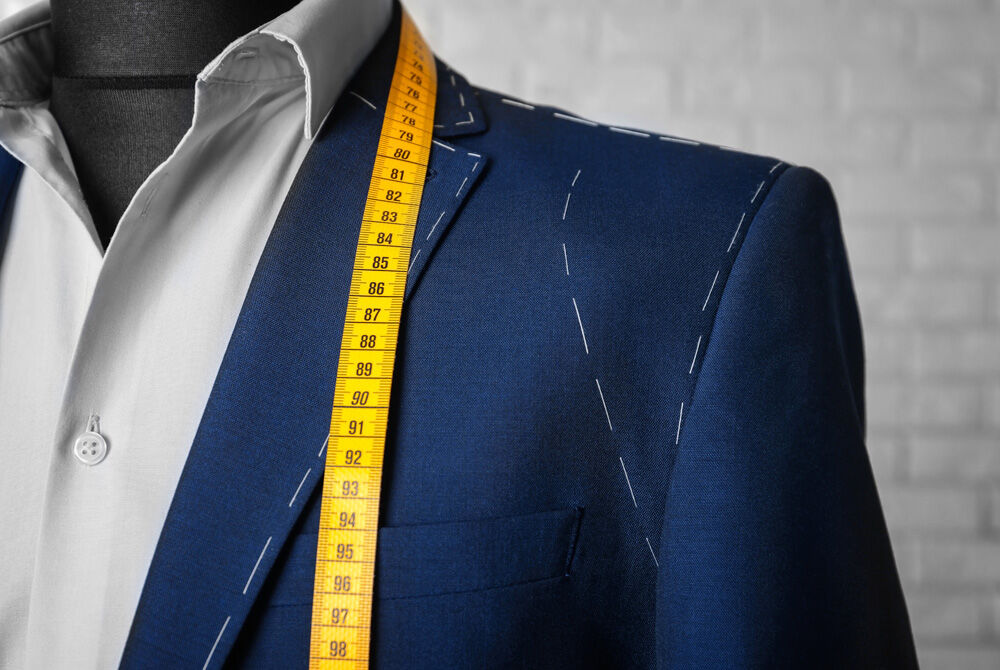 Do you need a customised solution? Then you've come to the right place. Whether you need a special design for the chemical industry or series production, let's think through the task together.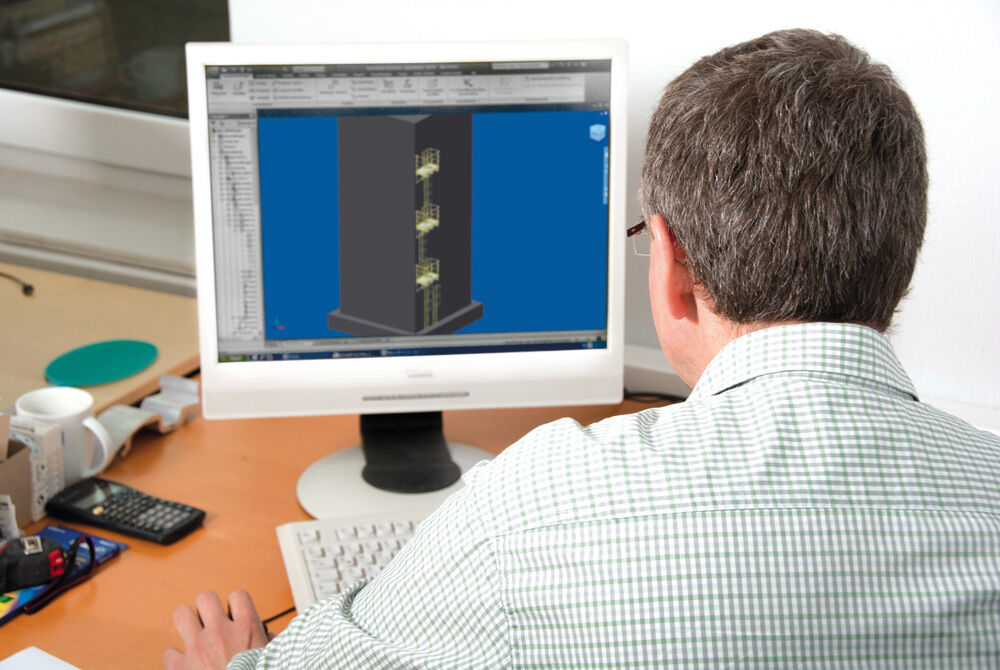 Verifiable structural analysis
We have already conducted structural analysis of many of our designs. If you have a special requirement, we will be happy to also provide structural analysis for your design, calculated by an independent structural engineering firm.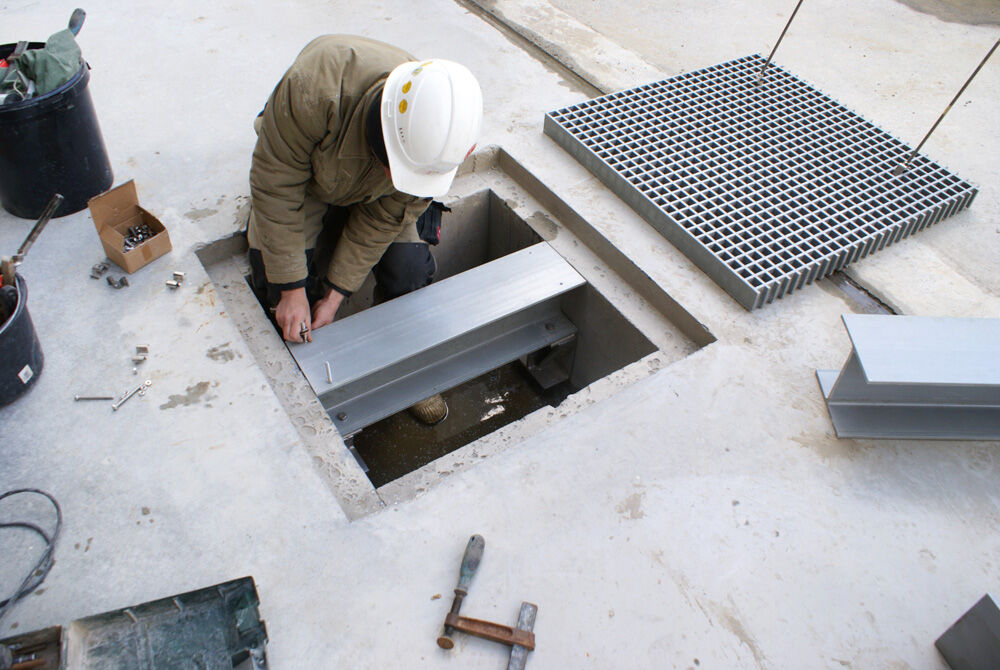 Delivery and assembly on site
In addition to delivery, our experienced assembly team can also perform installation on site.