GRP designs meet requirements for high mechanical stability and are also resistant to many chemicals and corrosion. They do not conduct electricity and are easy to assemble. We are always delighted to work on special projects for our customers. The task here was to design a special GRP crane platform with a stainless steel crane unit. This was developed and built by TC and is used to raise battery packs by approx. 1 m. The complete crane platform can be rolled manually to the respective place of use.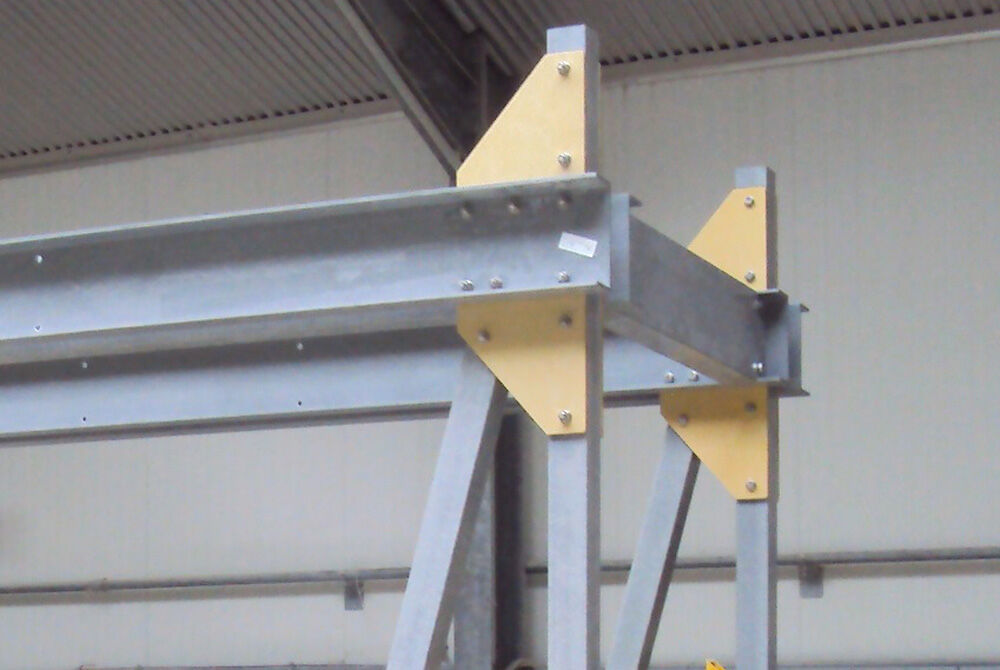 Composite parts exhibit different mechanical behaviour to metals or homogeneous plastics. This is why we pay particular attention to the connections between the components, in order to ensure that loads are being optimally transferred.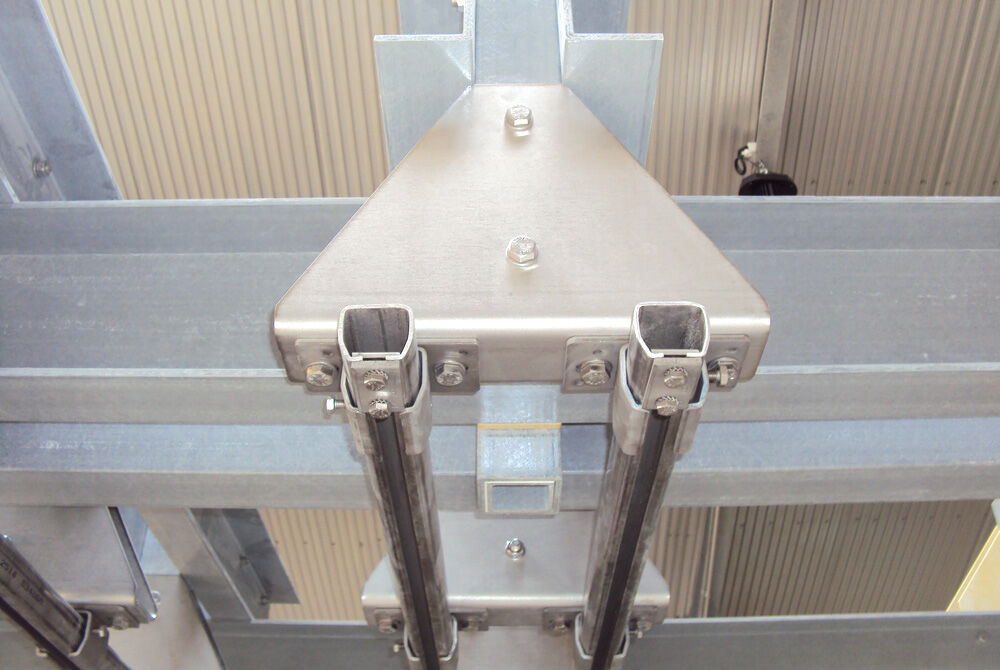 Frame design for crane unit
The image shows how the stainless steel crane unit was connected to the GRP trolley.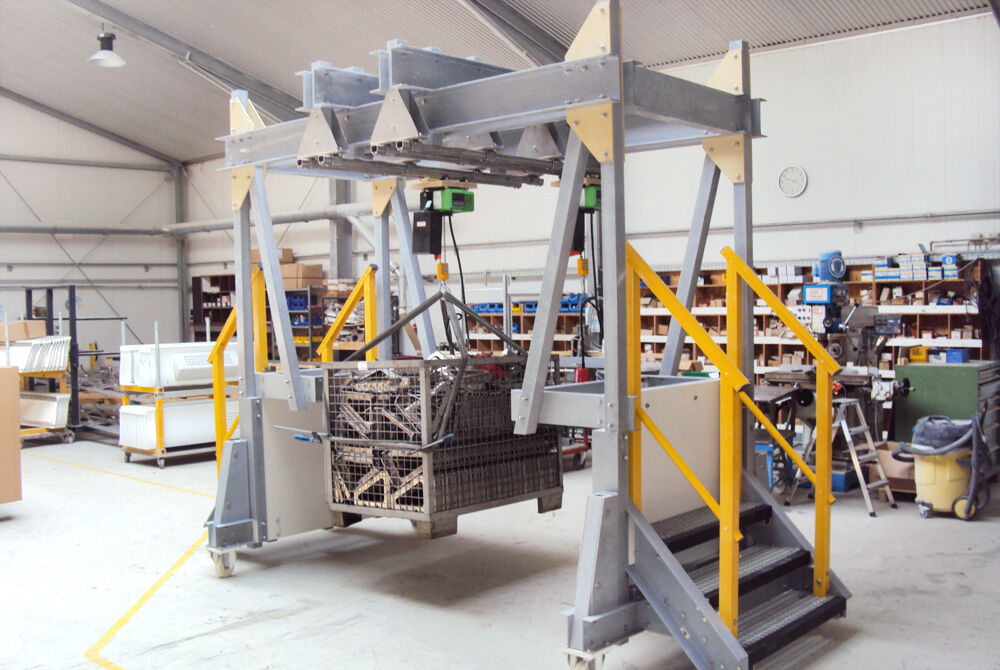 Once it had been completed, the crane platform was subjected to a load test in order to confirm its user friendliness.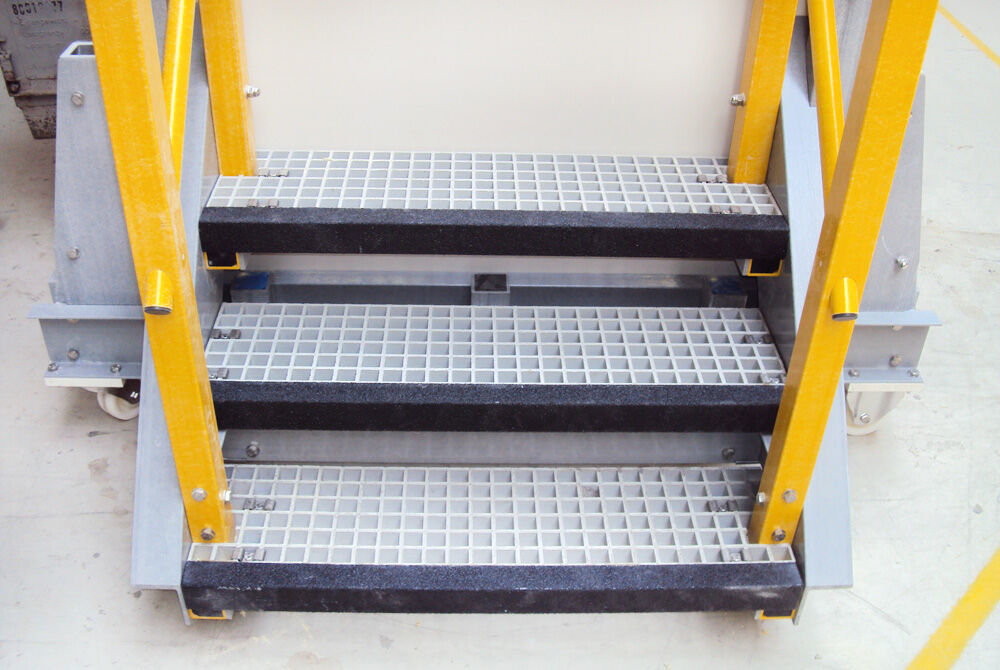 Three steps were integrated on both sides to enable the operator to reach the important points.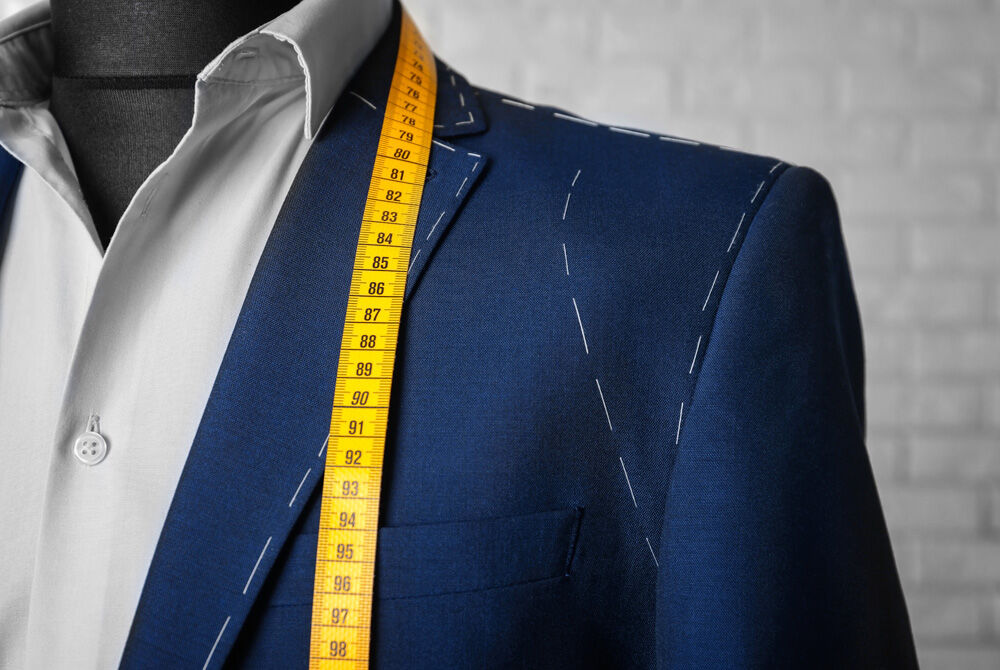 Do you need a customised solution? Then you've come to the right place. Whether you need a special design for the chemical industry or series production, let's think through the task together.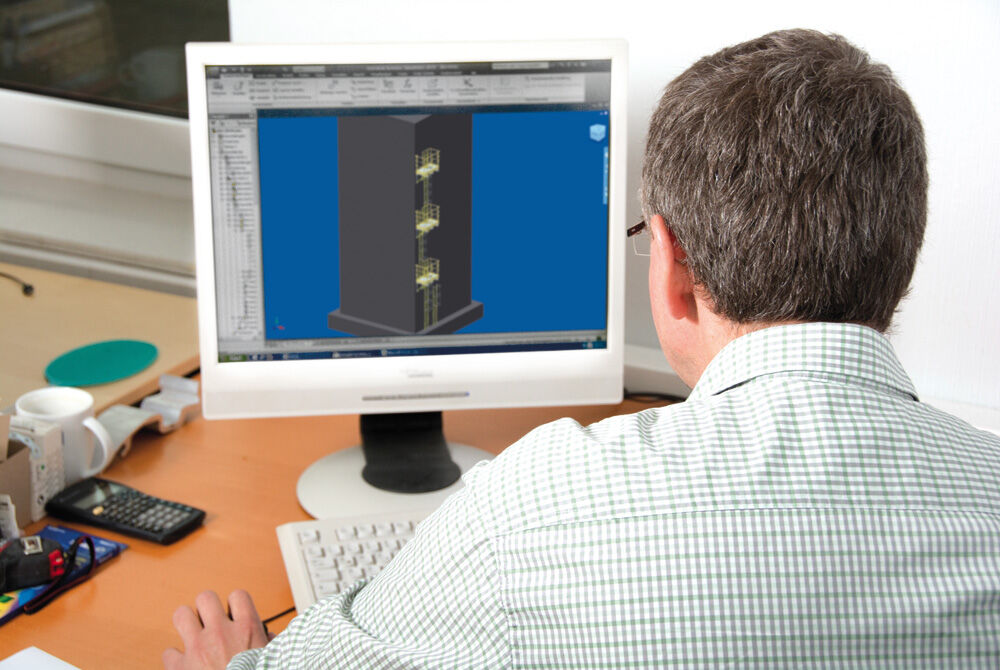 Verifiable structural analysis
We have already conducted structural analysis of many of our designs. If you have a special requirement, we will be happy to also provide structural analysis for your design,calculated by an independent structural engineering firm.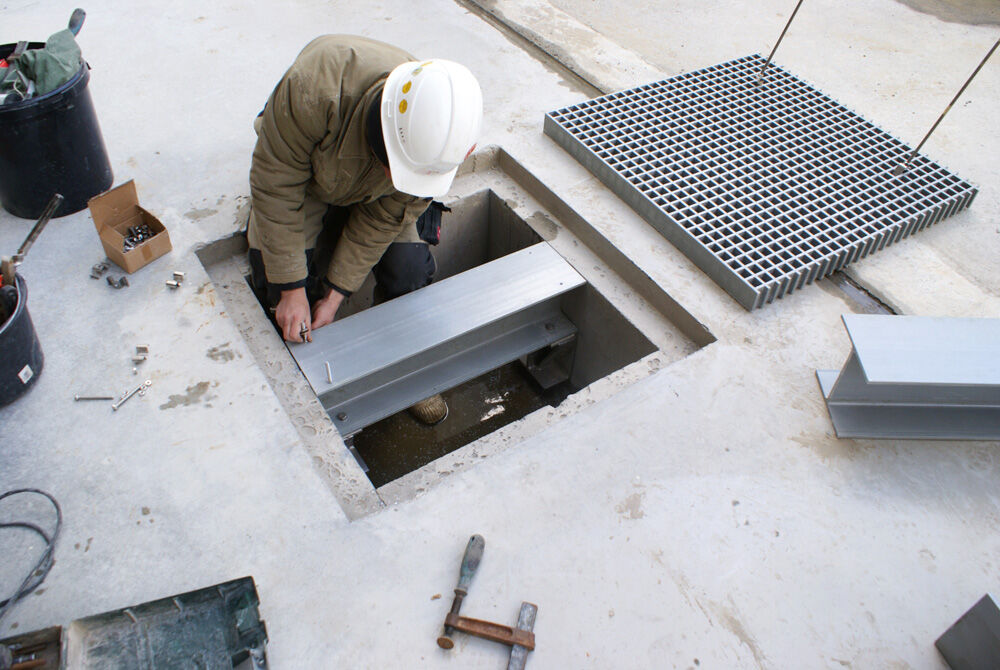 Delivery and assembly on site
In addition to delivery, our experienced assembly team can also perform installation on site.