Spray and touch protection
We have already designed and built an array of different spray protection systems for indoor and outdoor use at industrial plants on behalf of our customers. These traditionally consist of a load-bearing system made of weather-resistant GRP profiles and transparent, weather-resistant plastic panels. The spray protection system has already been enhanced with e.g. fastener frames for electric distributors, pipe supports, GRP cable bushing systems, GRP doors and ports and special openings for sample extraction. As the GRP spray protection systems for outdoor use are also exposed to high wind loads, we are happy to provide auditable static analysis from an independent structural engineering firm to confirm their stability.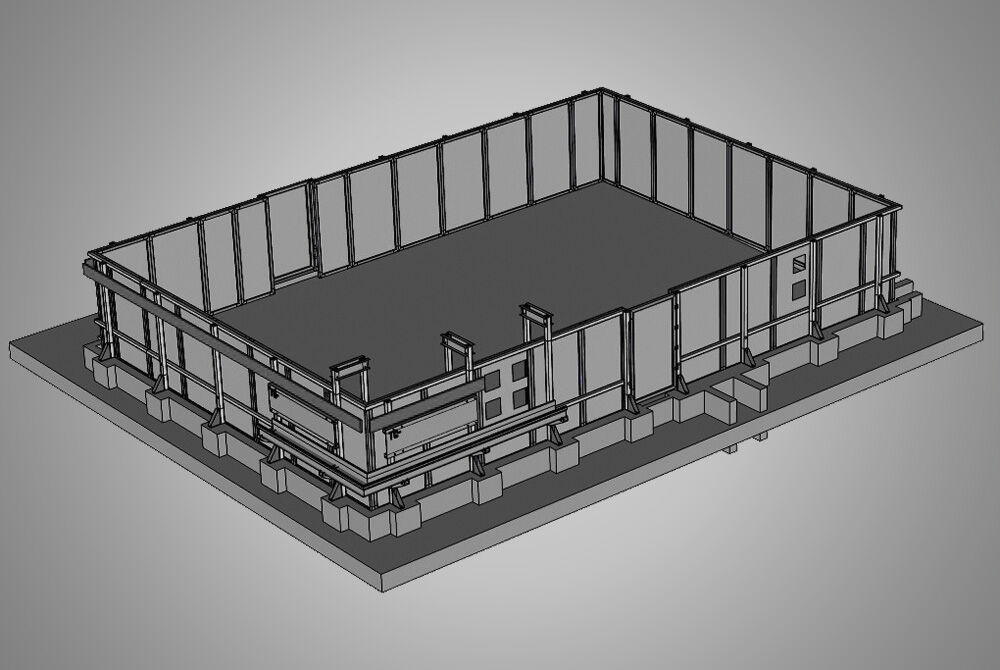 GRP spray guard for sulphuric acid
This GRP spray guard system has outer dimensions of 11.5 x 8 m and the height of the spray protection walls is 1.7 m. The system is fitted with two doors, sampling points and pipe supports.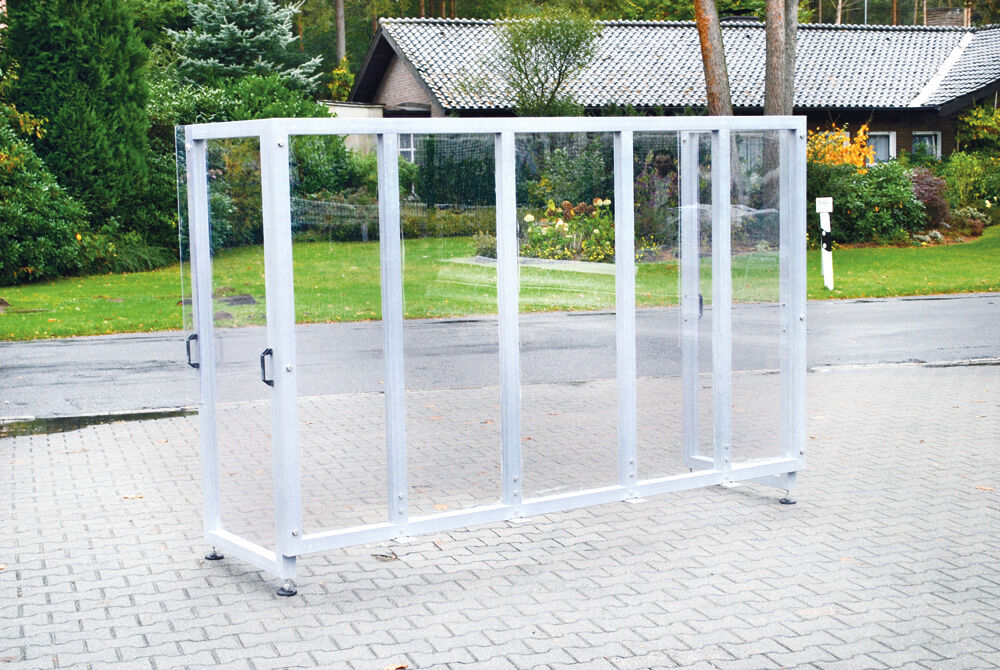 The spray protection elements can also be designed as portable so that the affected system parts can be reached quickly if repairs are needed.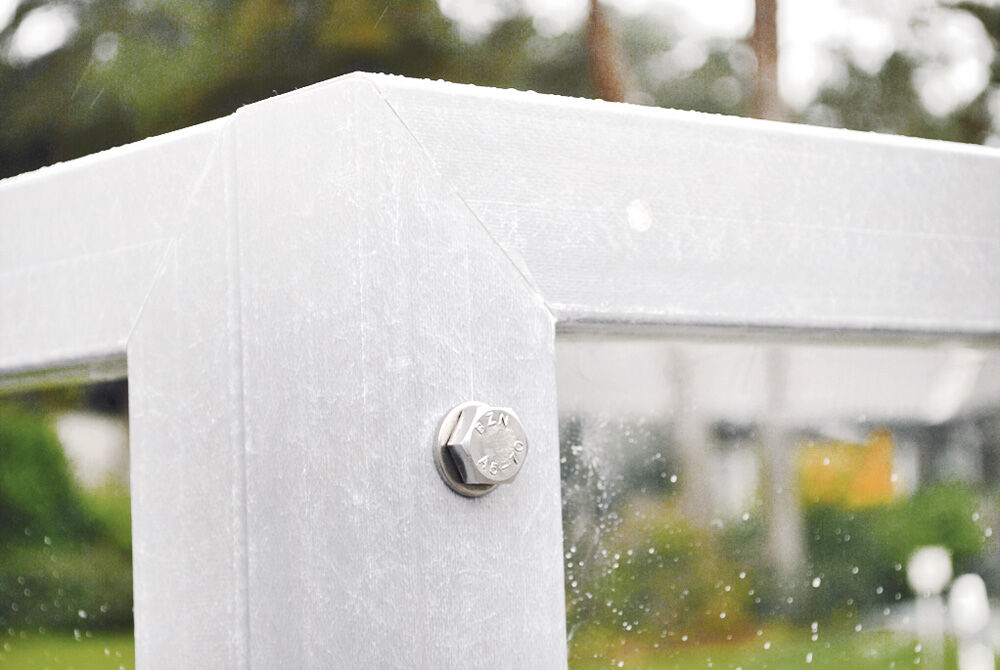 Here is an example of how the individual parts of the GRP frames are connected to each other. An internal GRP core with screw threads ensures a high level of stability.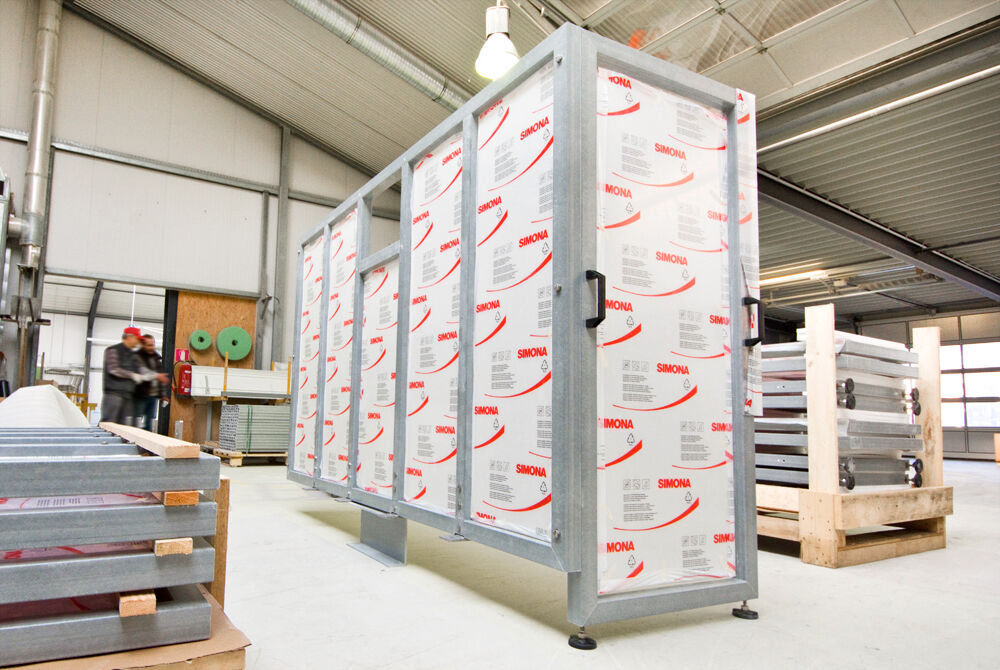 Ergonomic handles ensure easy transportation of the GRP splash guard.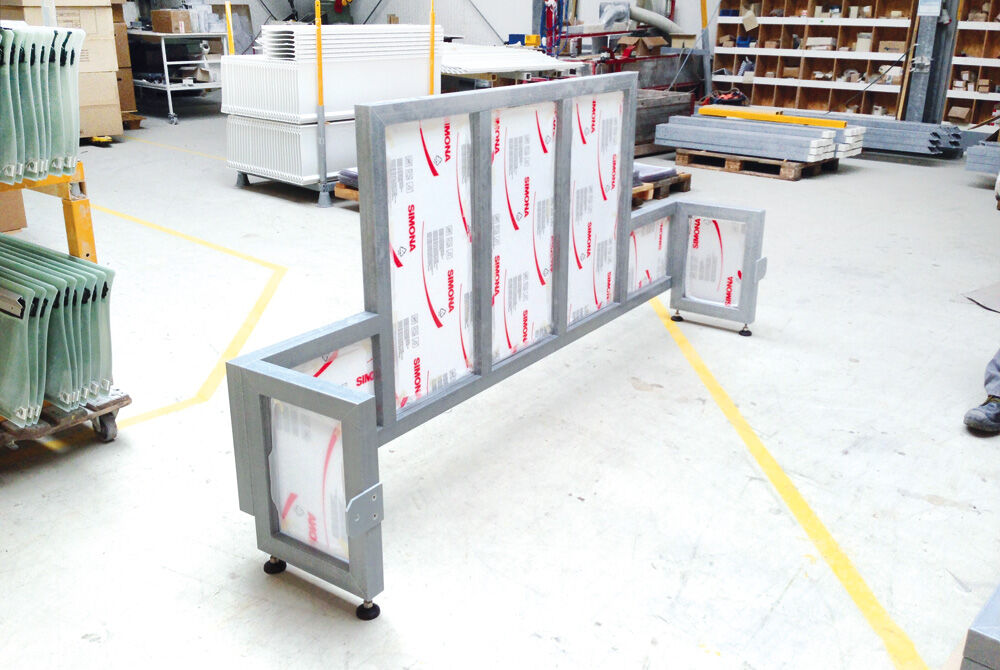 We can accommodate a wide variety of geometric requests and requirements from customers for a GRP spray protection system.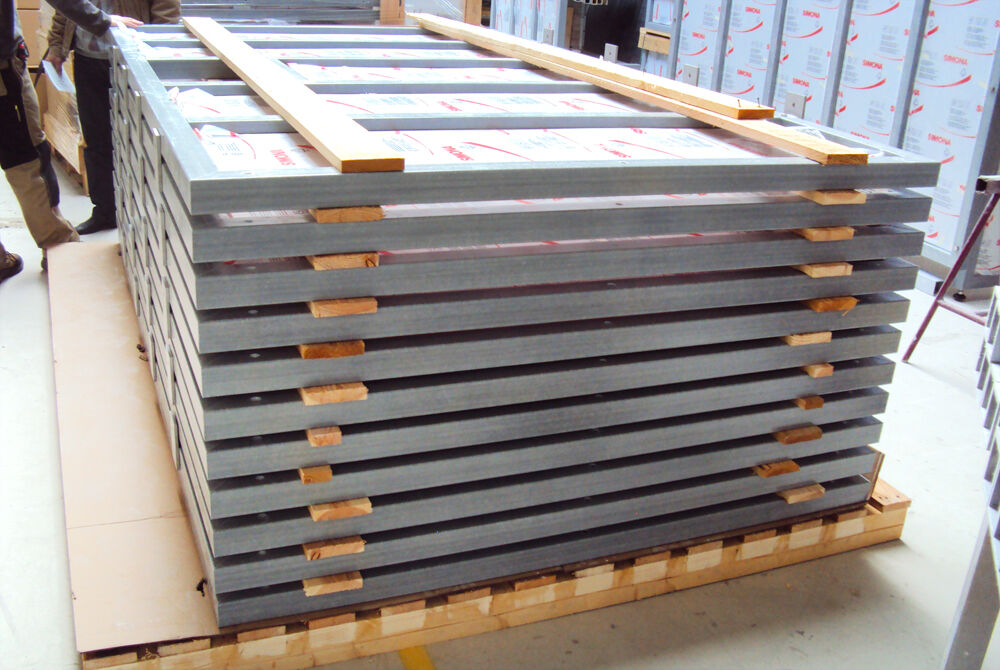 We pack your products so that they will arrive safely at the construction site. Our in-house assembly team can handle installation on site upon request. If adjustments are then required, these can be made quickly there and then.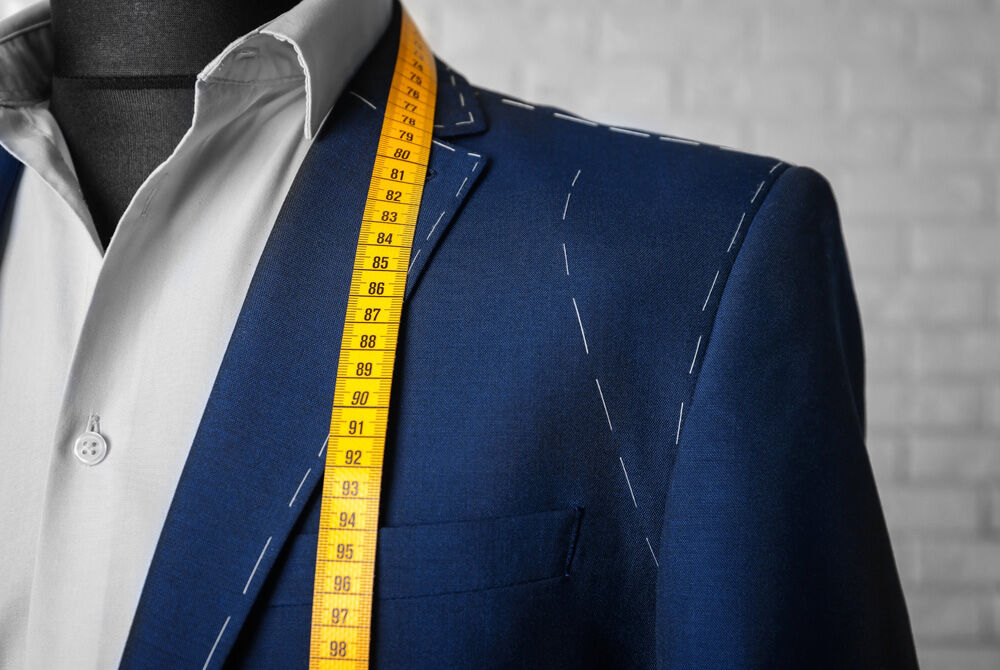 Do you need a customised solution? Then you've come to the right place. Whether you need a special design for the chemical industry or series production, let's think through the task together.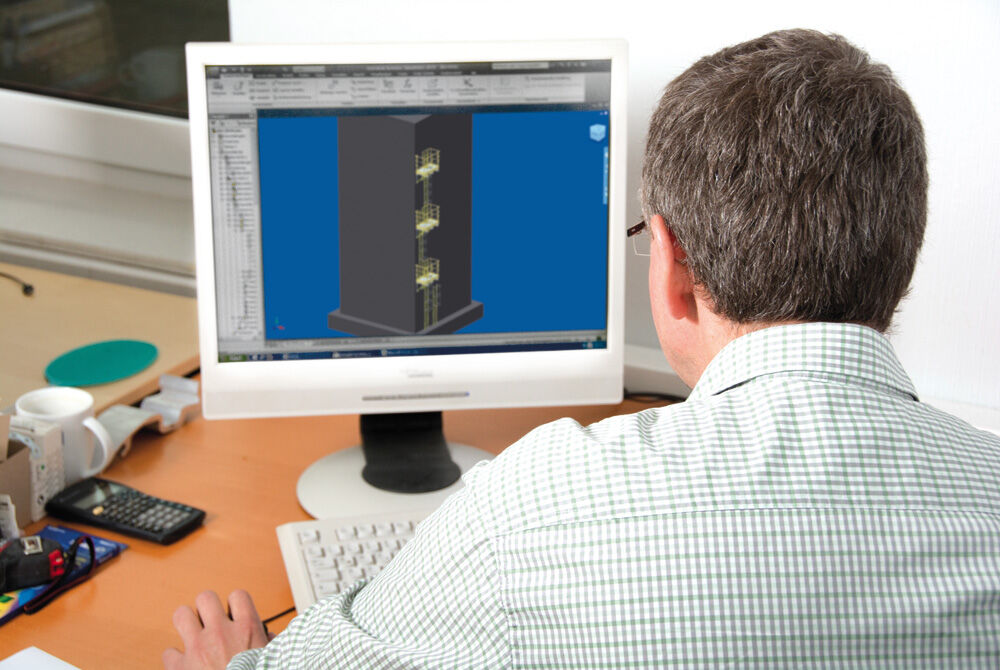 Verifiable structural analysis
We have already conducted structural analysis of many of our designs. If you have a special requirement, we will be happy to also provide structural analysis for your design, calculated by an independent structural engineering firm.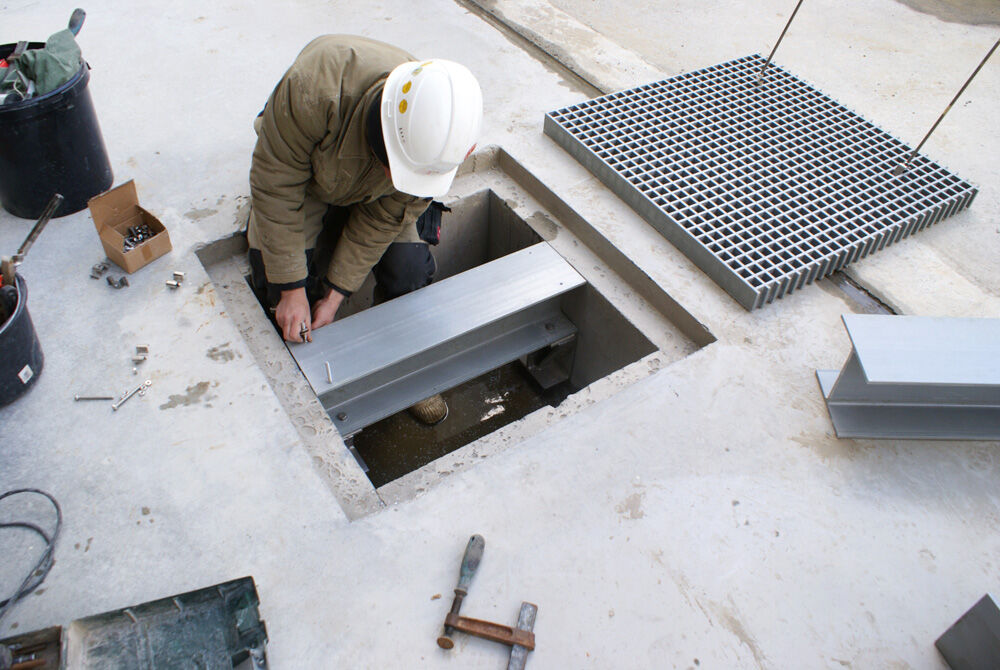 Delivery and assembly on site
In addition to delivery, our experienced assembly team can also perform installation on site.