Do you need safe and corrosion-resistant access systems for your operations? And do these stairs also need to be movable?
Then get in touch.
We can design and manufacture special solutions as oneoff commissions or small batches, or a standard solution in larger quantities. Made of glass fibre-reinforced plastic profiles, our mobile stairs are suitable for using in corrosive environments or for sites where a stairway needs to have an electrically insulating effect.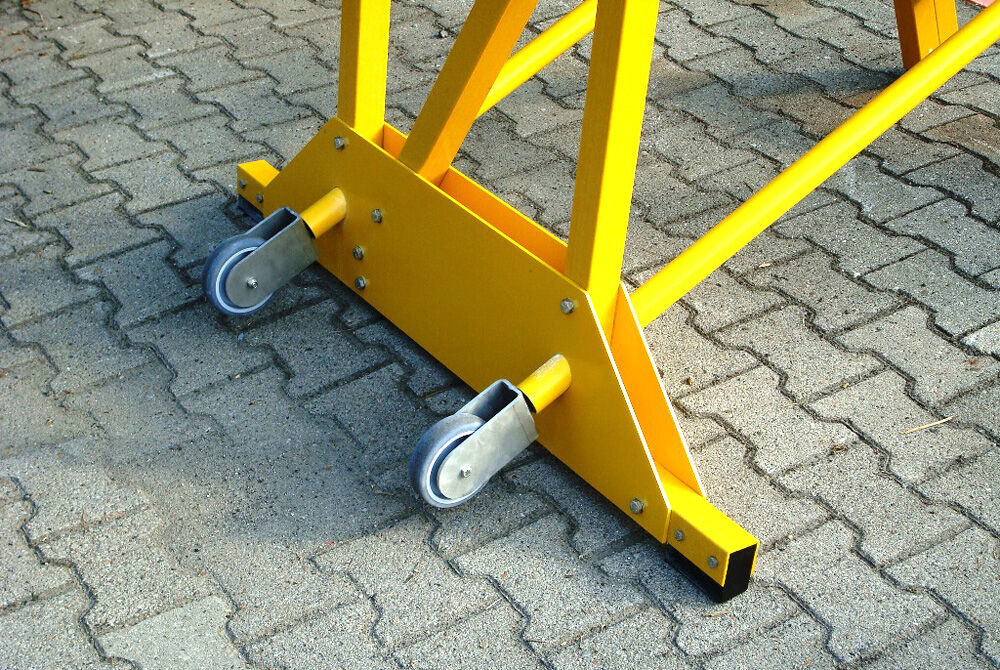 The roller set for these GRP stairs only touches the floor if the stairs are lifted and moved. This ensures excellent stability while remaining mobile.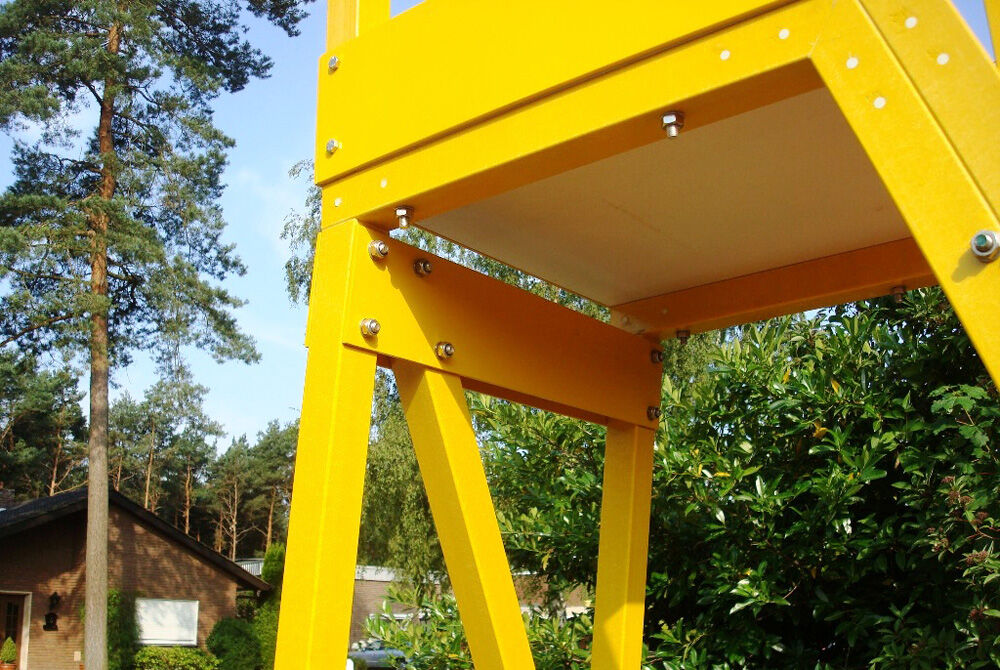 These mobile stairs are equipped with a working platform, allowing assembly to be carried out without any issues.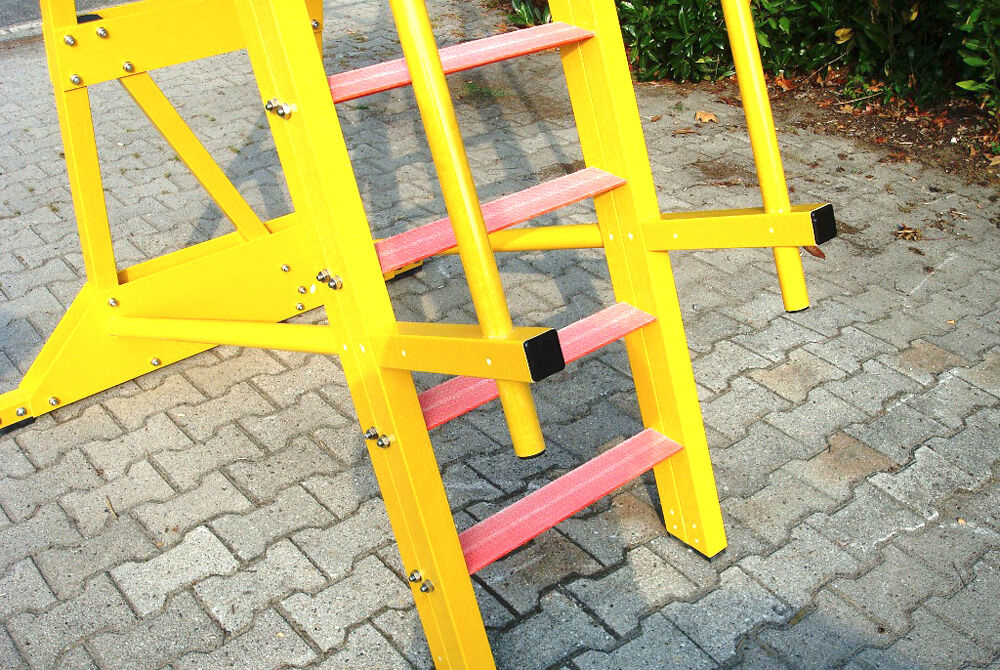 The stable design of our GRP stairs and platforms ensures a long service life and thus excellent cost-effectiveness.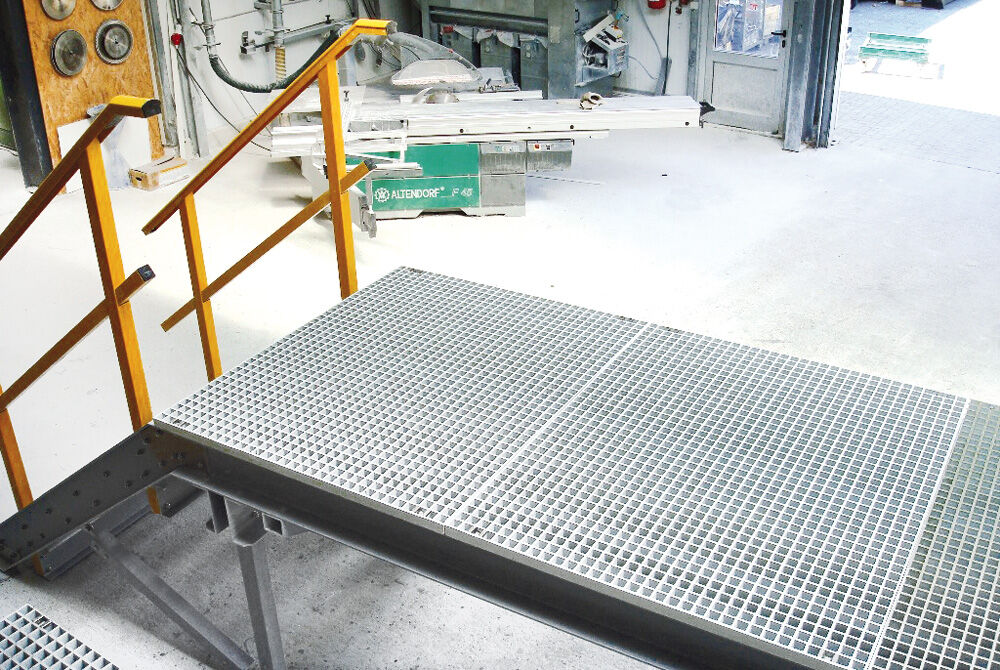 This GRP micromesh grating ensures that any liquids that leak out can run off, while also guaranteeing that screws, nuts and so on cannot fall through the grating.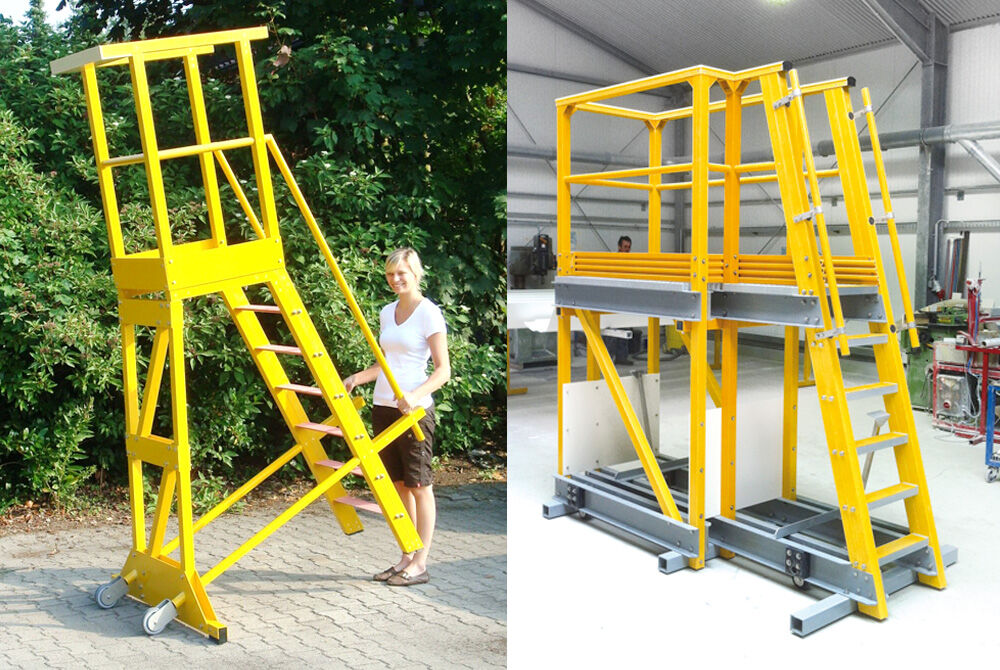 Your mobile stairs might be used in combination with a small or large working platform, but we'll work with you to develop an appropriate solution for your production environment.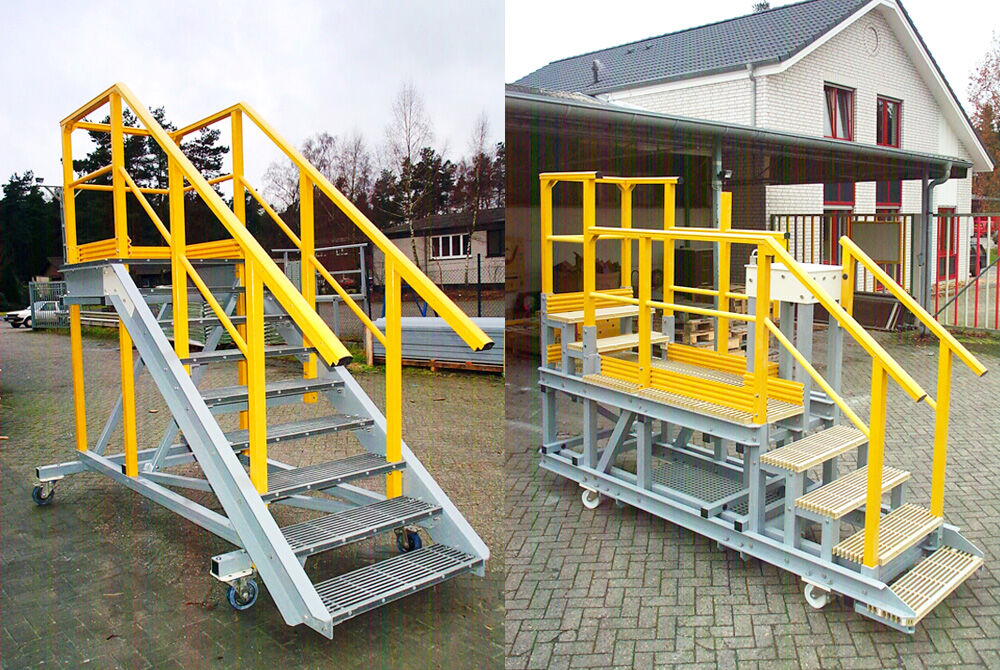 We design and manufacture rollable platforms for different applications, specially tailored to your needs.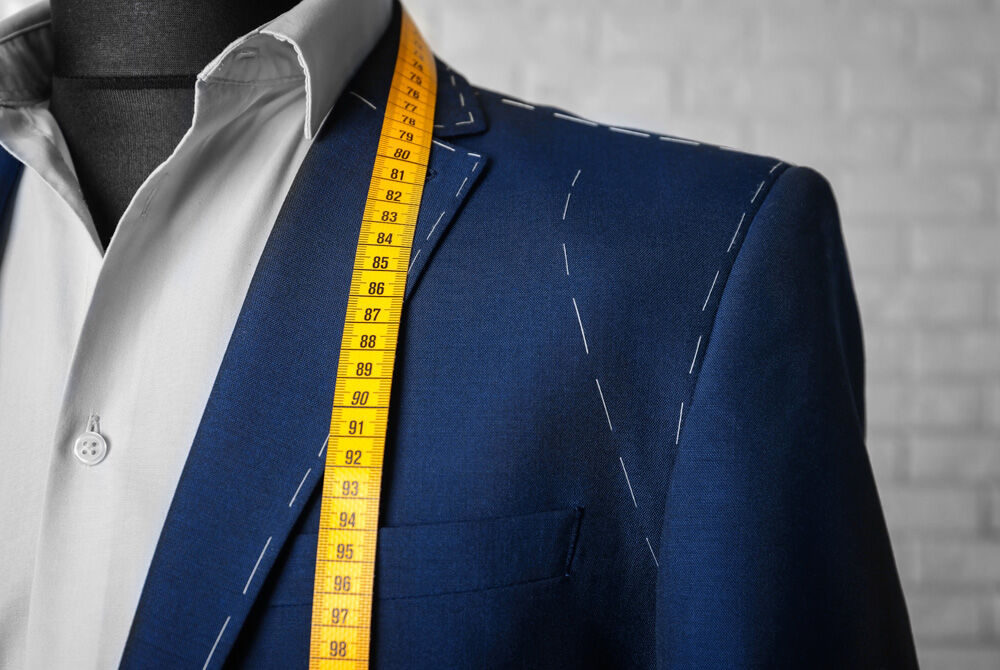 Do you need a customised solution? Then you've come to the right place. Whether you need a special design for the chemical industry or series production, let's think through the task together.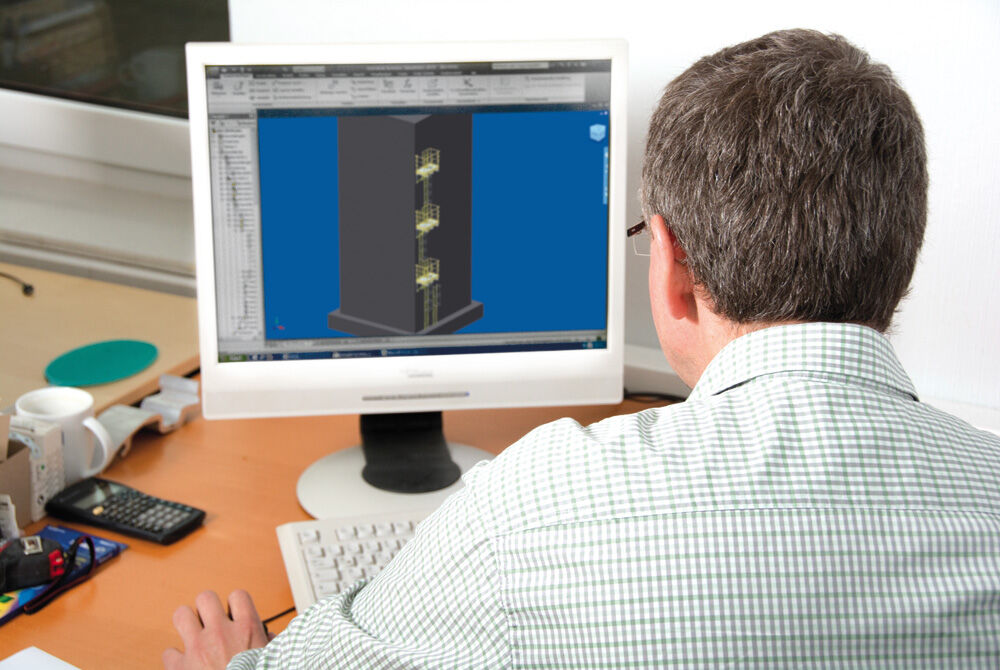 Verifiable structural analysis
We have already conducted structural analysis of many of our designs. If you have a special requirement, we will be happy to also provide structural analysis for your design, calculated by an independent structural engineering firm.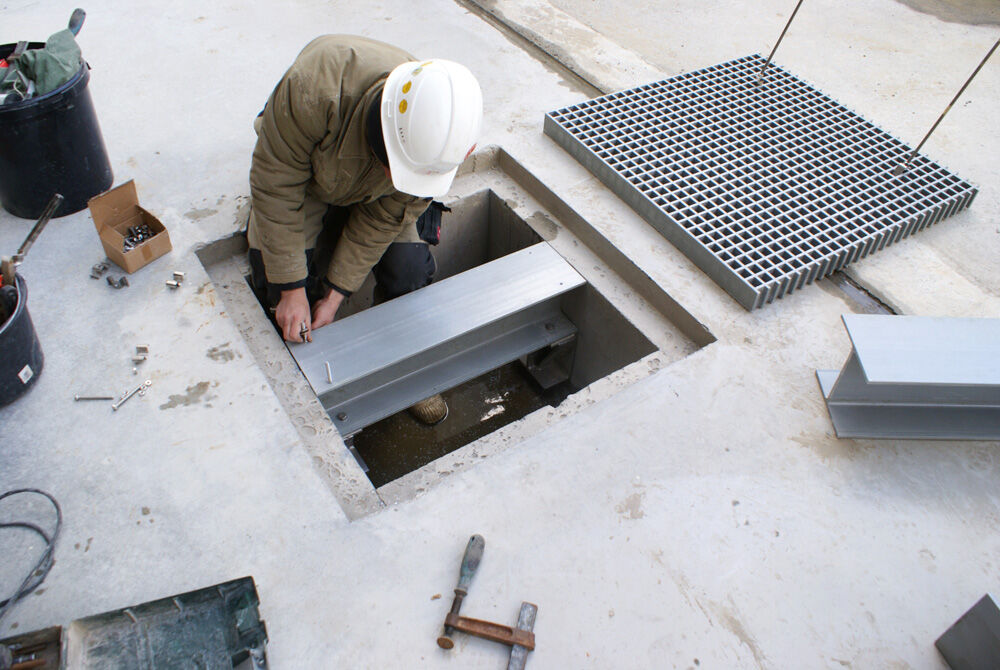 Delivery and assembly on site
In addition to delivery, our experienced assembly team can also perform installation on site.