Interior deck system for the Rhein-Ruhr Express (RRX)
The high-capacity, double-decker local trains developed by Siemens are fitted with an interior deck system from TC. All of the components – middle deck, low-floor and high-floor haunches, inner side deck and cold air duct – are based on GRP pultruded profiles.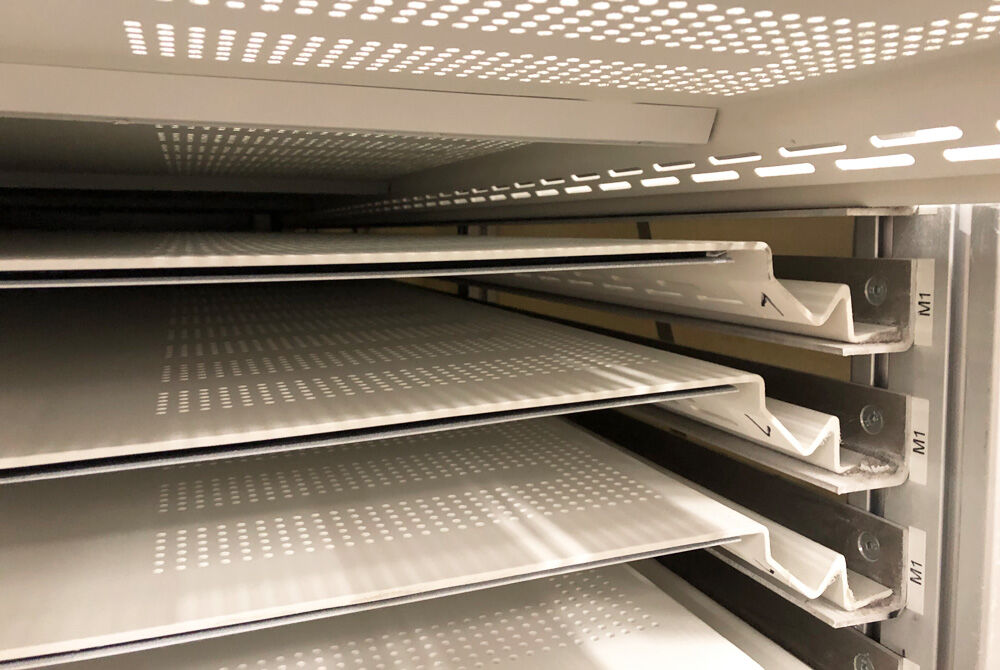 The middle deck profile is 1,038 mm wide. Each middle deck is fitted with tongue and groove elements and gluedon reinforcement profiles. CNC machining is performed on modern 5-axis CNC machines at TC.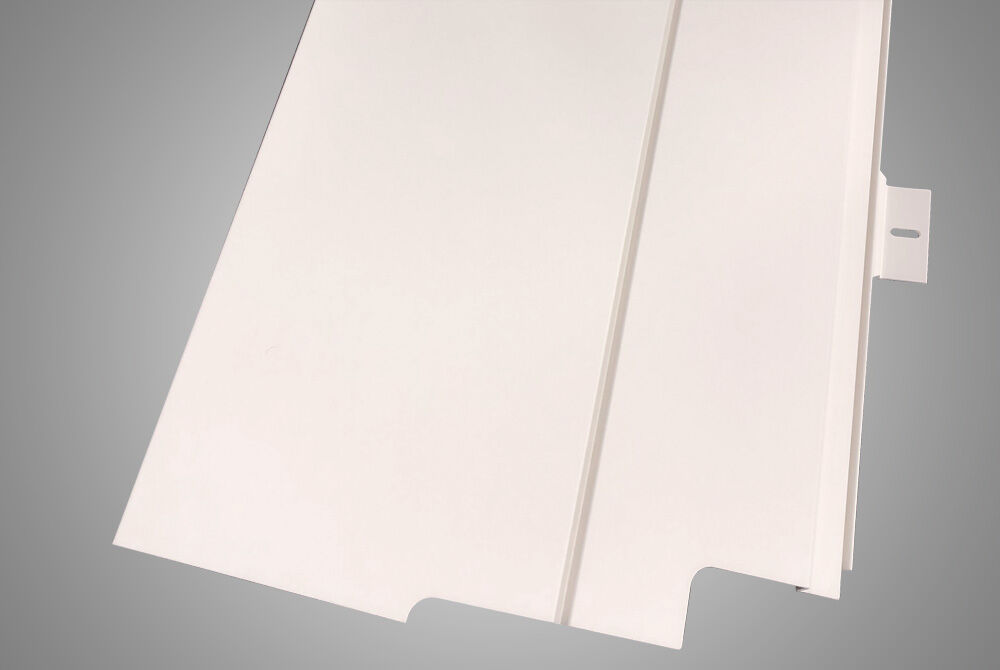 Low-floor / high-floor haunches
Low-floor and high-floor haunches are also CNC-machined and fitted with glued tongue and groove elements in accordance with DIN 6701. These allow tolerance compensation to be achieved in relation to the shell.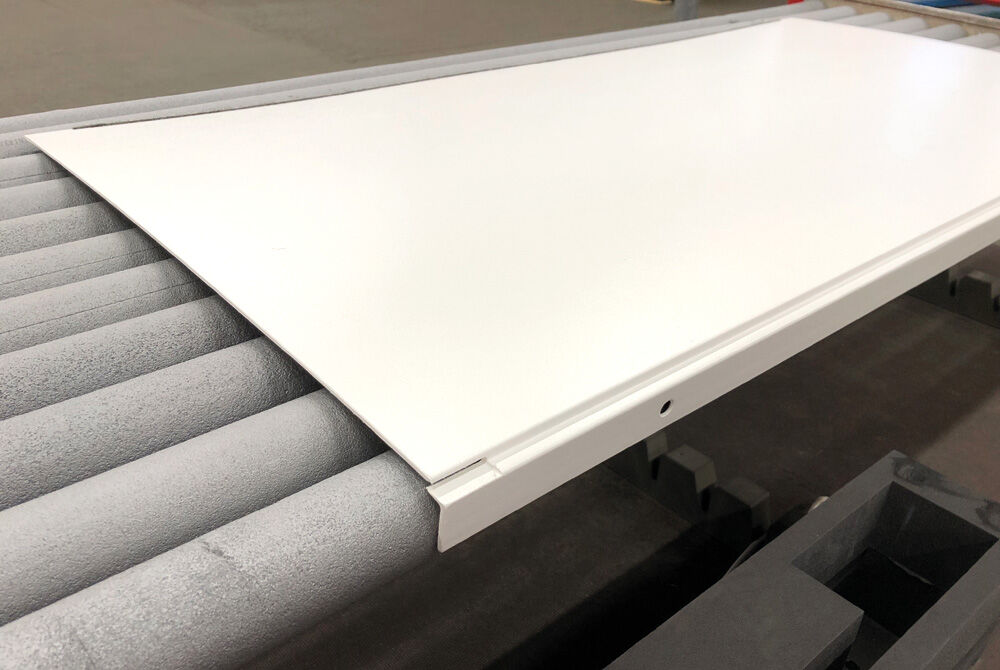 The lateral interior deck extends into the haunches, while obscuring the screw points at the same time. Like all of the profiles, it meets the fire protection requirements according to EN 45545.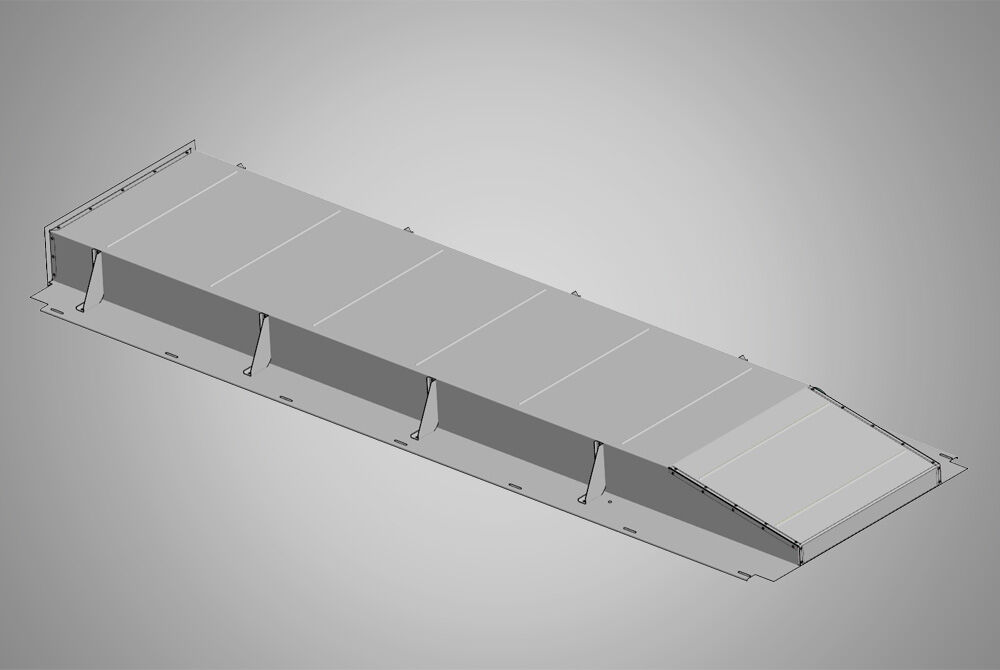 TC also takes care of special components like the cold air duct that forms part of the ventilation system. This is a sheet metal duct with special insulation.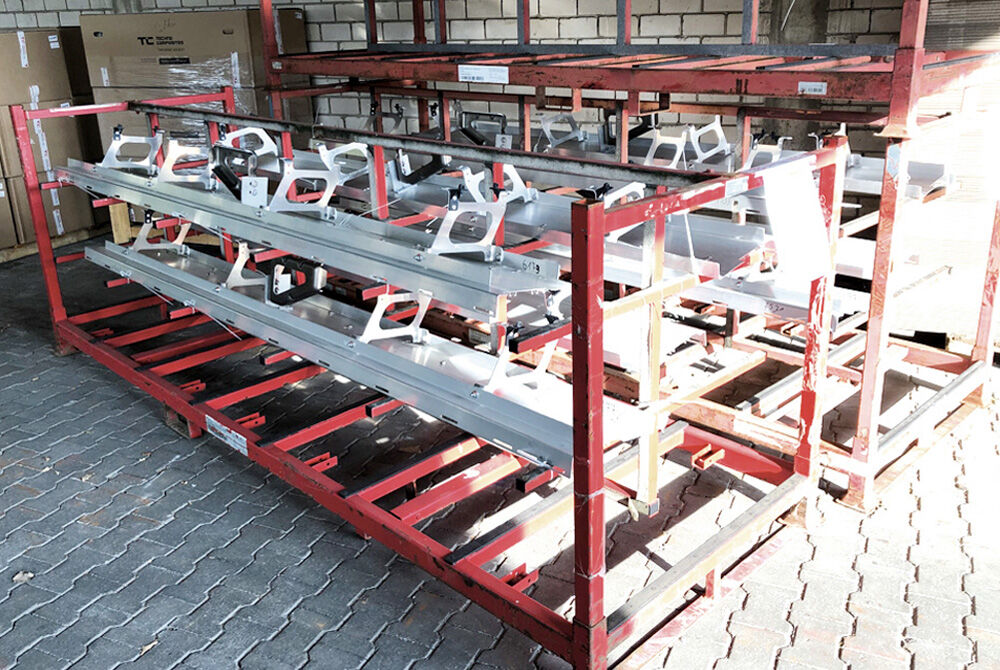 Aluminium load-bearing system for interior deck profiles
What TC provides as a system supplier can be clearly seen from the aluminium load-bearing system that holds the GRP interior deck profiles. It is also CNC-machined and assembled at TC. Everything from a single source.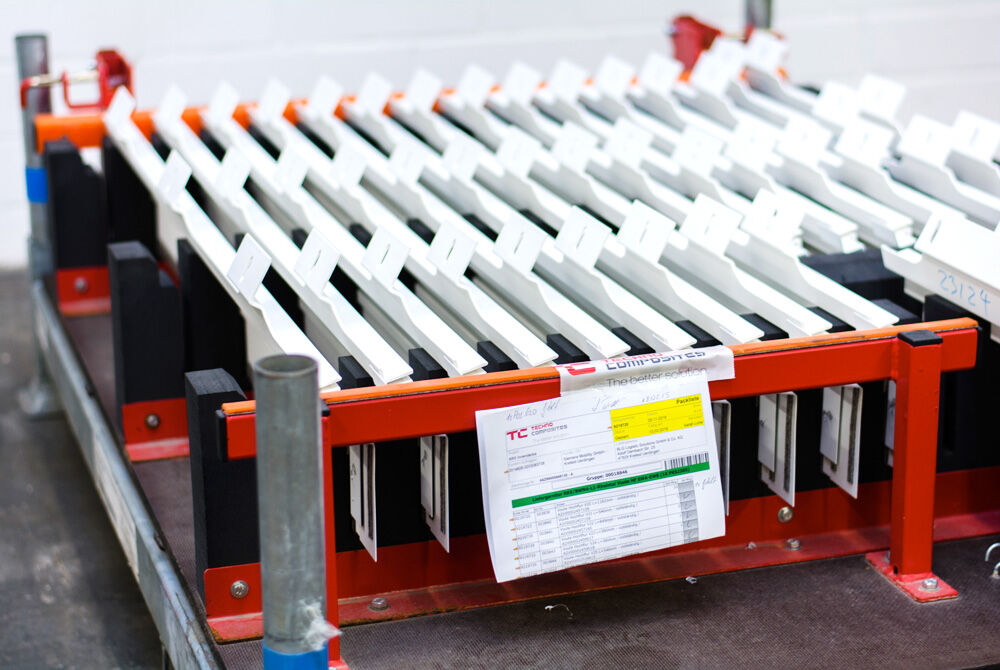 Pre-defined logistics modules
Siemens Rail Systems has been provided with various products for the RRX, which are sorted, fully packaged, and delivered in pre-defined logistics modules. 32 logistics modules comprising a total of 269 different items are packed for each train.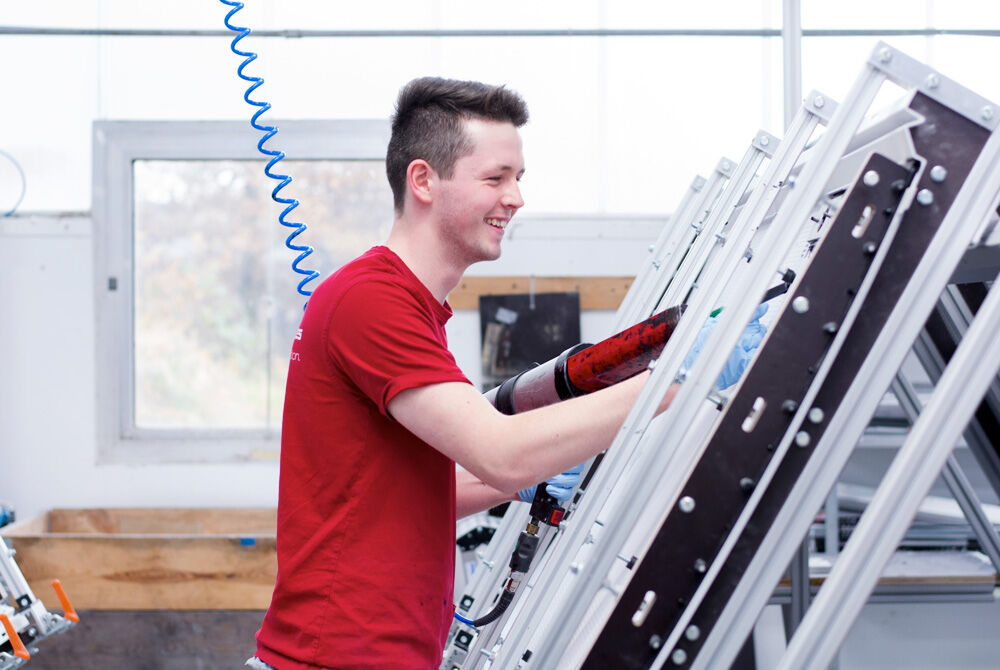 Bonding in accordance with DIN 6701 (Class A1)
We have been continuously expanding our expertise in the field of adhesive technology for years. A number of European Adhesive Engineers (EAE, DVS-EWF 3309), European Adhesive Specialists (EAS, DVS-EWF 3301) and European Adhesive Bonders (EAB, DVS-EWF 3305) have been trained in the process.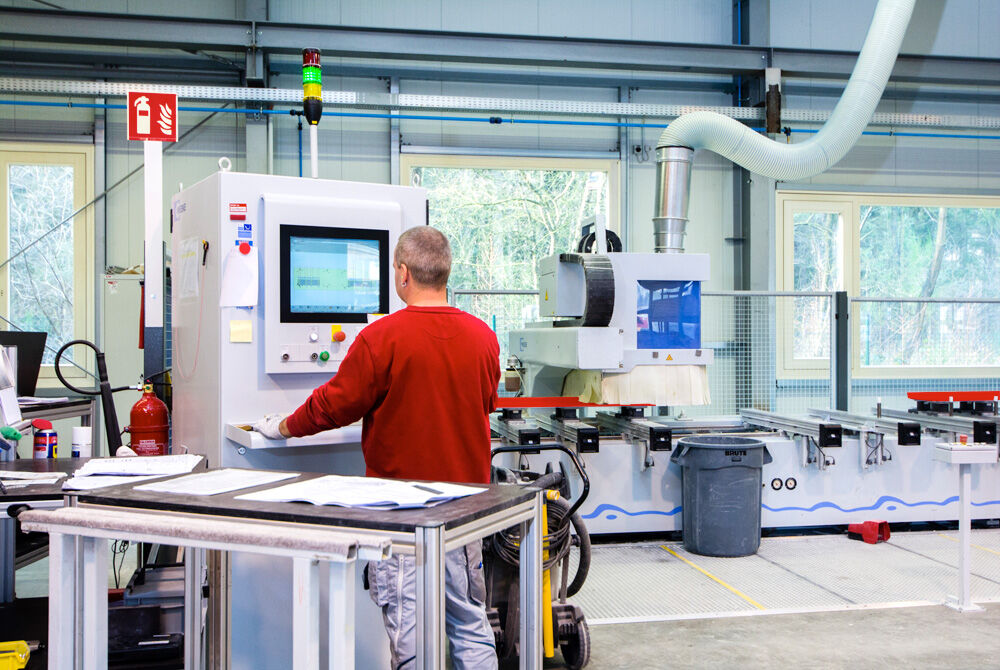 Cutting-edge technology, vast expertise
When manufacturing pultruded profiles, the fire protection properties can be adapted to your requirements. We produce extremely high-quality surfaces that can then be painted for a textured or smooth finish. We machine the profiles with high precision using our modern 5-axis CNC machinery.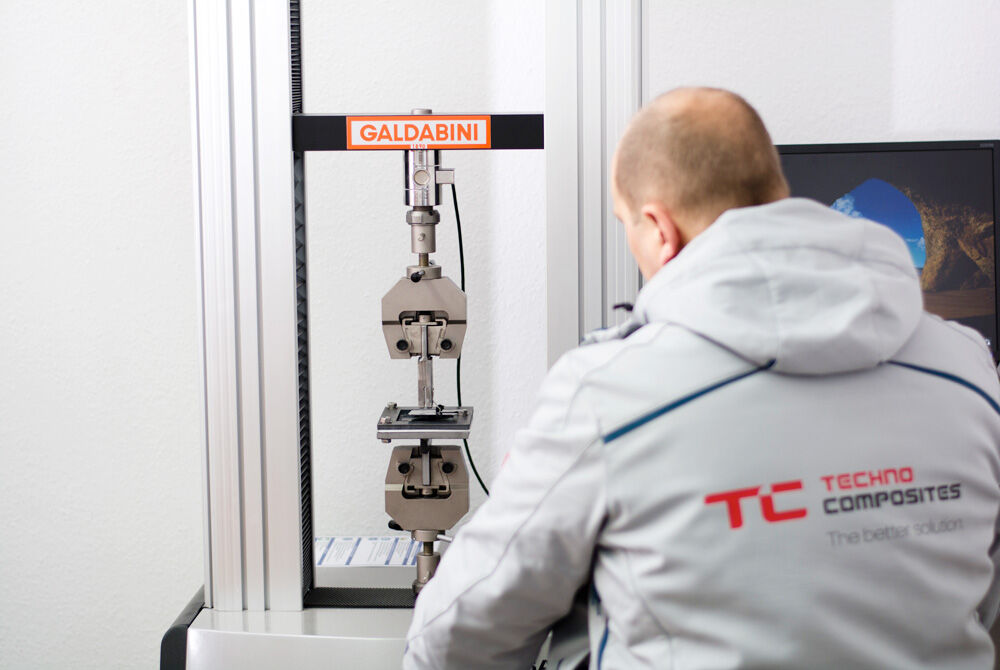 Certified quality management
Every TC component is developed in accordance with the applicable requirements and standards. We conduct careful testing and documentation as a matter of course. Certification according to DIN EN ISO 9001:2015 confirms that our quality management is sound. We also hold IRIS certification in accordance with ISO/TS 22163:2017 for our customers in the rail vehicle sector.