Door supports for the ICE 4
The ICE 4, which was jointly developed by Siemens and Bombardier, is fitted with GRP door supports from TC. The door supports are installed immediately above the sliding doors. The 14 different types of door support are based on a GRP pultruded profile. The door support is a highly complex component which TC has once again been about to demonstrate its performance as a systems supplier. It consists of different aluminium profiles, brackets for the power supply and emergency brake, and infrared sensors. In addition, many door supports are fitted with a lockable flap and toilet 'occupied' displays. All of the adhesive bonds on the door support meet the requirements of DIN 6701. The entire door support is painted in two colours.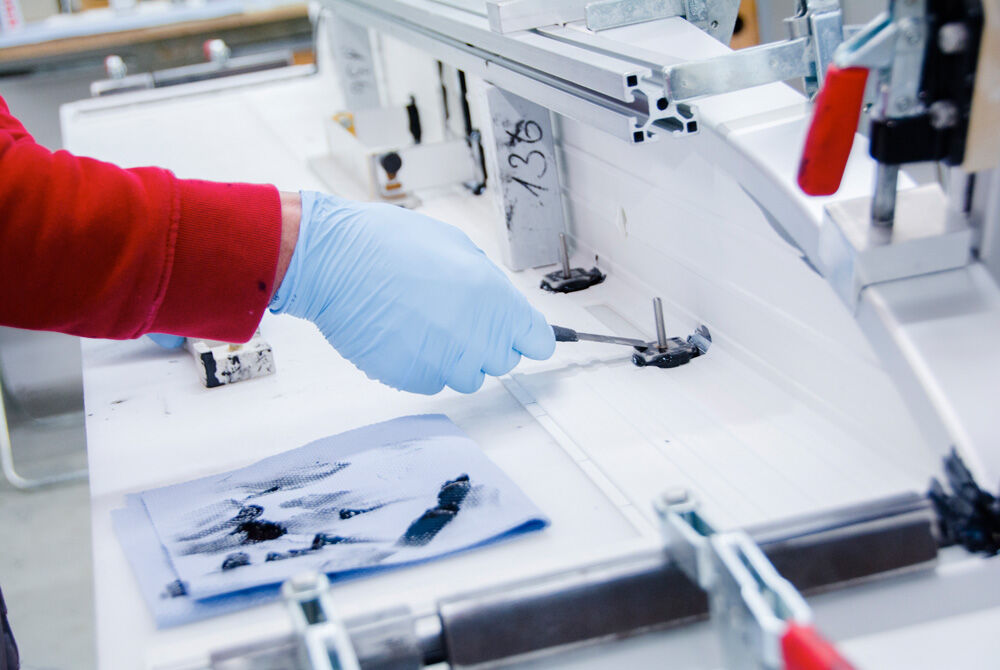 Bonding in accordance with DIN 6701
We have been continuously expanding our expertise in the field of adhesive technology for years. A number of European Adhesive Engineers (EAE, DVS-EWF 3309), European Adhesive Specialists (EAS, DVS-EWF 3301) and European Adhesive Bonders (EAB, DVS-EWF 3305) have been trained in the process.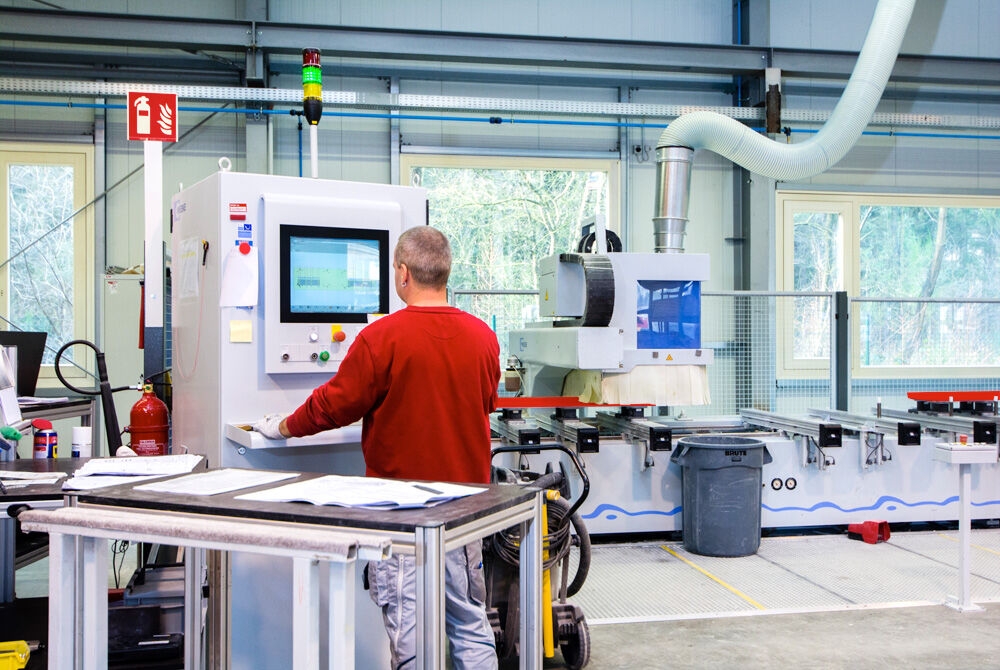 Cutting-edge technology, vast expertise
When manufacturing pultruded profiles, the fire protection properties can be adapted to your requirements. We produce extremely high-quality surfaces that can then be painted for a textured or smooth finish. We machine the profiles with high precision using our modern 5-axis CNC machinery.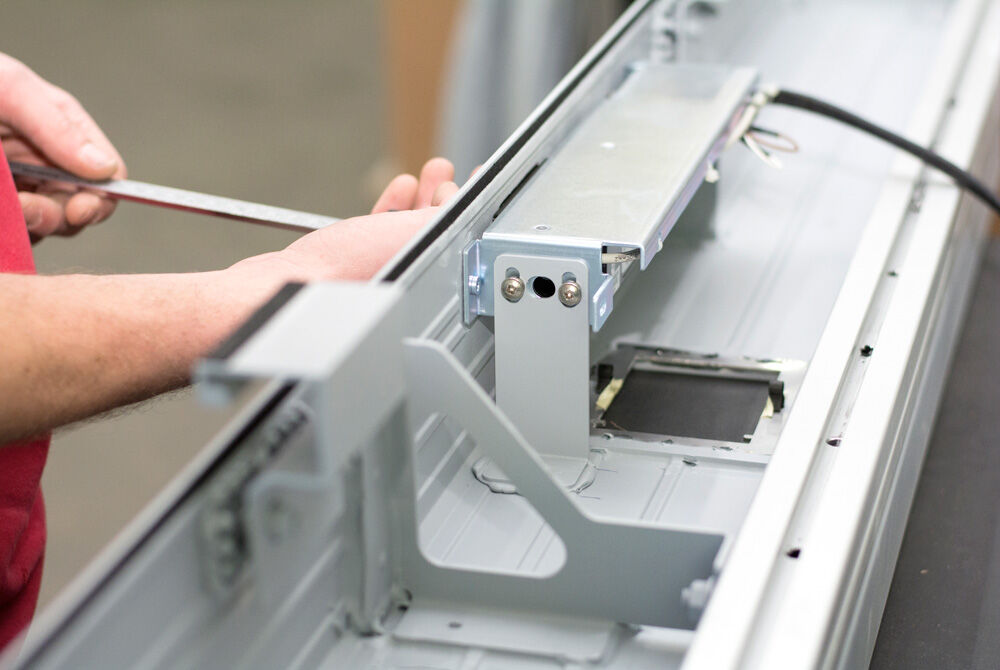 Installation of components
Components such as motion sensors or battery packs are installed to your complete satisfaction as part of the final installation.