The handrail of your GRP stairway won't ever feel really cold to the touch, even in winter, thanks to the low thermal conductivity of the pultruded GRP profiles. Generally speaking, all TC structures are developed in accordance with DIN EN ISO 14122. Certification according to DIN EN ISO 9001:2015 confirms that our quality management is sound. Pultruded GRP construction profiles produced by Exel Composites meet the requirements of EN 13706/E23.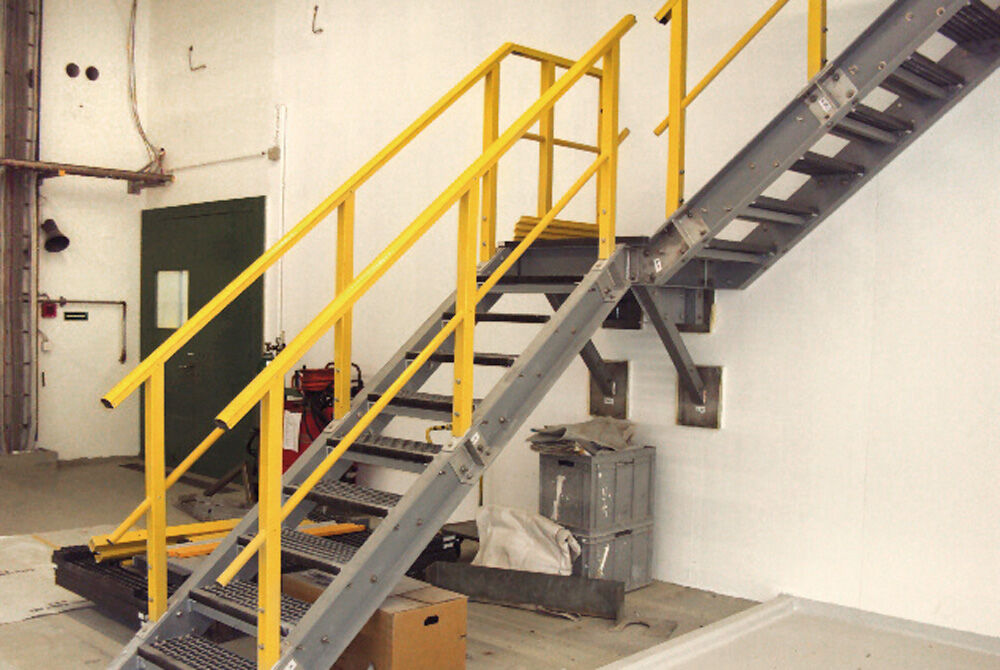 Stairways with special wall brackets are often necessary in order to meet the requirements of the site.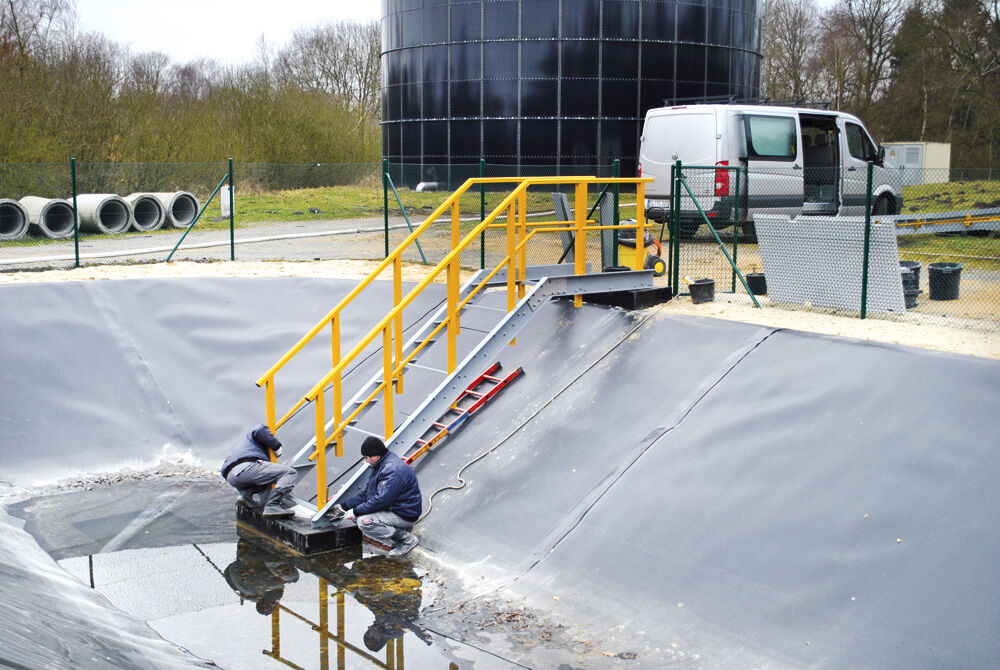 On-site installation without a crane
If it is not possible to install the structure on site using a crane, the individual parts of the stairway can be brought in manually and assembled on site. This reduces costs if the assembly conditions on site are complicated.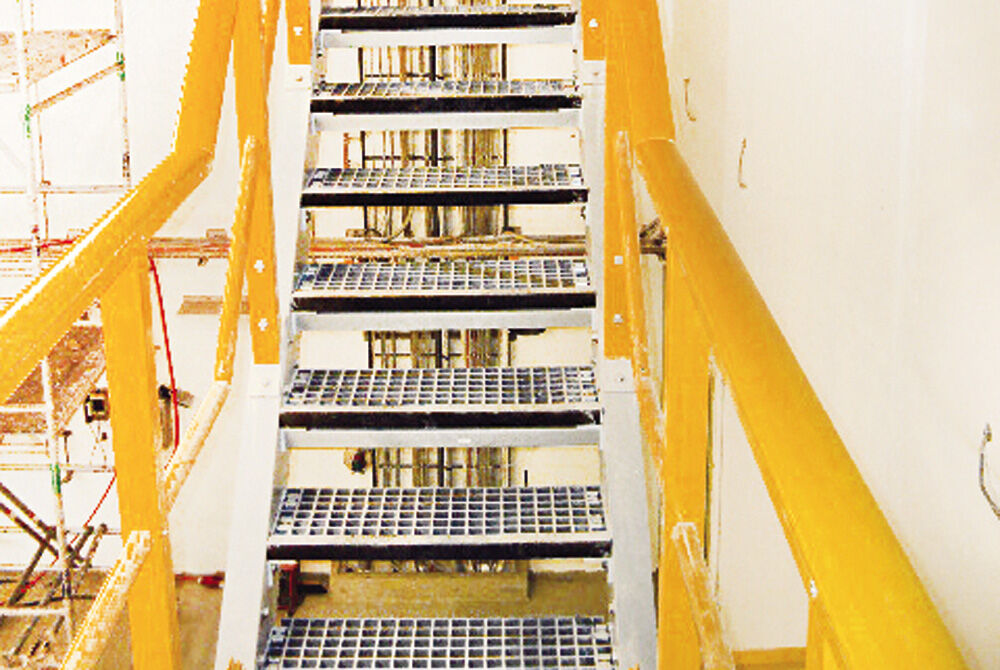 Our GRP stairways are usually constructed in accordance with DIN EN ISO 14122. Moreover, we ensure that users on site always feel safe when they step onto our walkways.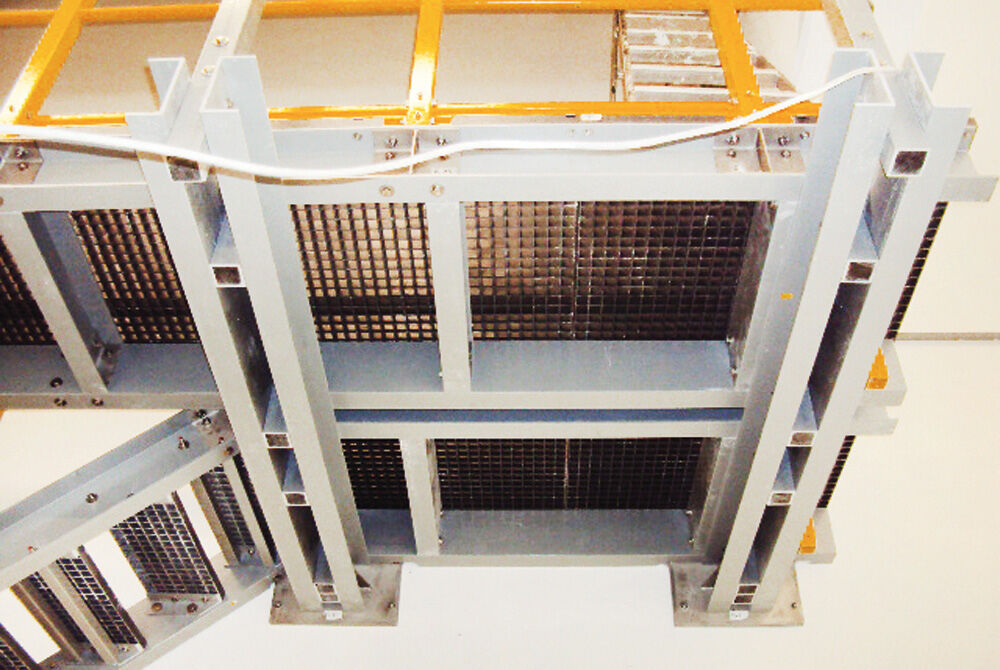 GRP intermediate landings form part of the design if there are large differences in height. These can also be suspended from the ceiling, as shown here.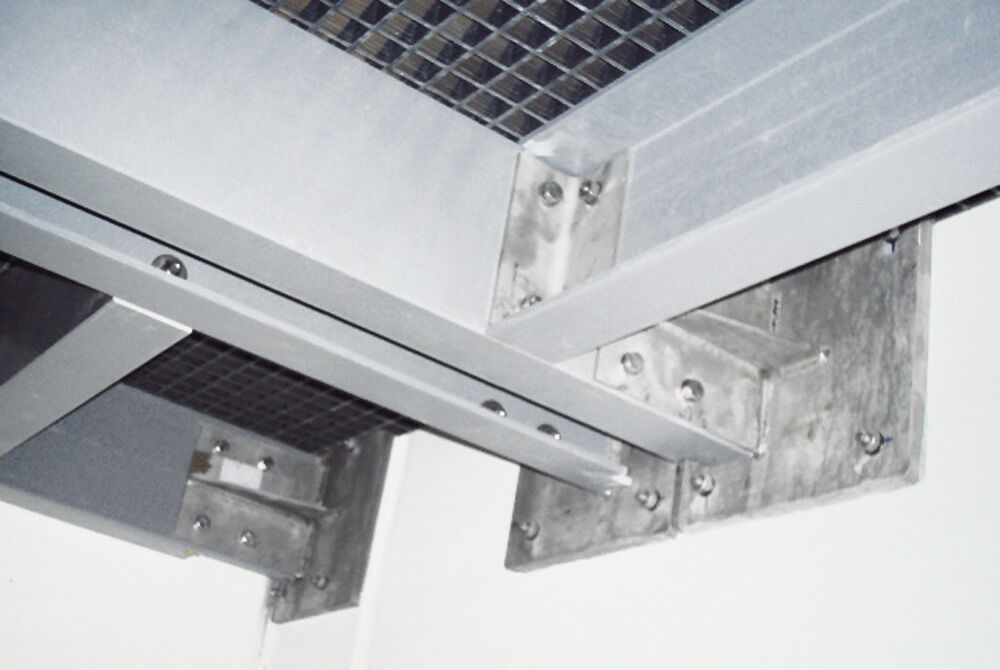 We also like to use stainless steel brackets for connecting parts to concrete walls, so that loads and bending moments are correctly transferred to the building.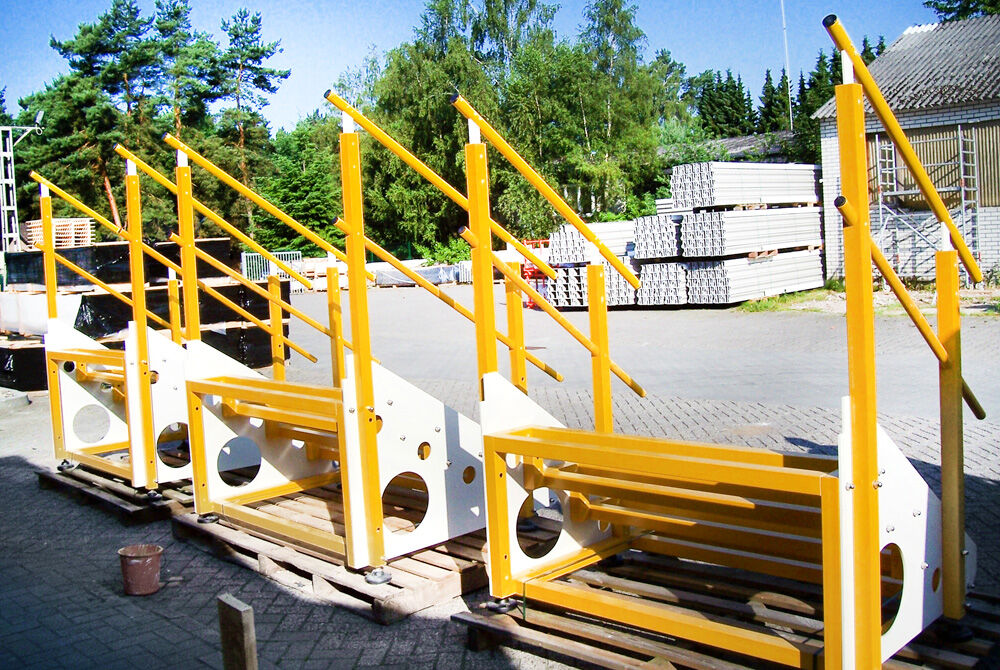 Individual components to large-scale production
From custom-planned, individual stair systems and small series to the large-scale production of stairways, we can implement the entire range of options in terms of design and technical production.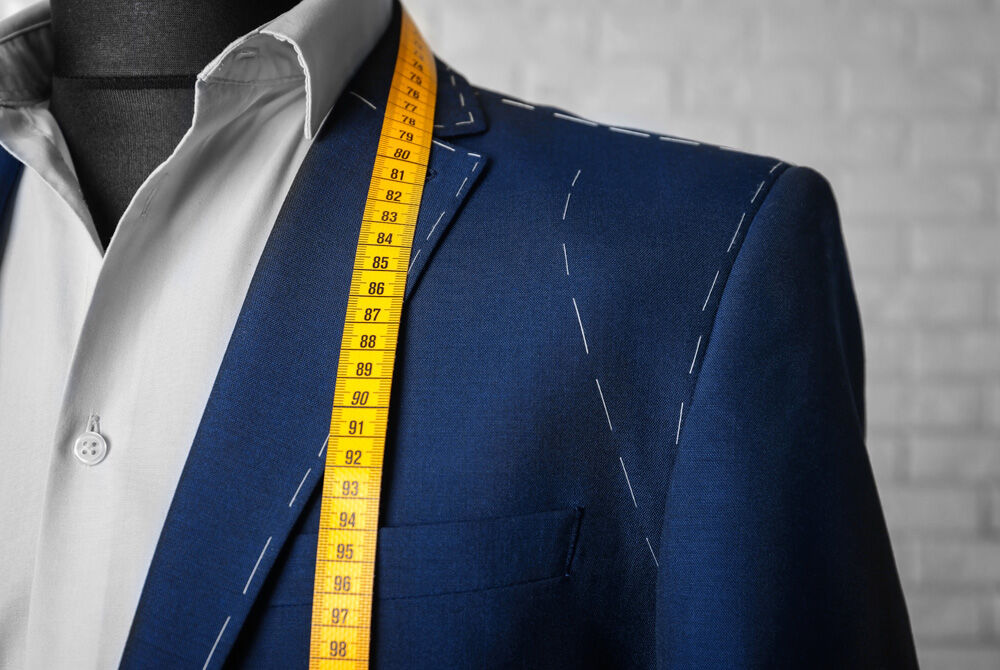 Do you need a customised solution? Then you've come to the right place. Whether you need a special design for the chemical industry or series production, let's think through the task together.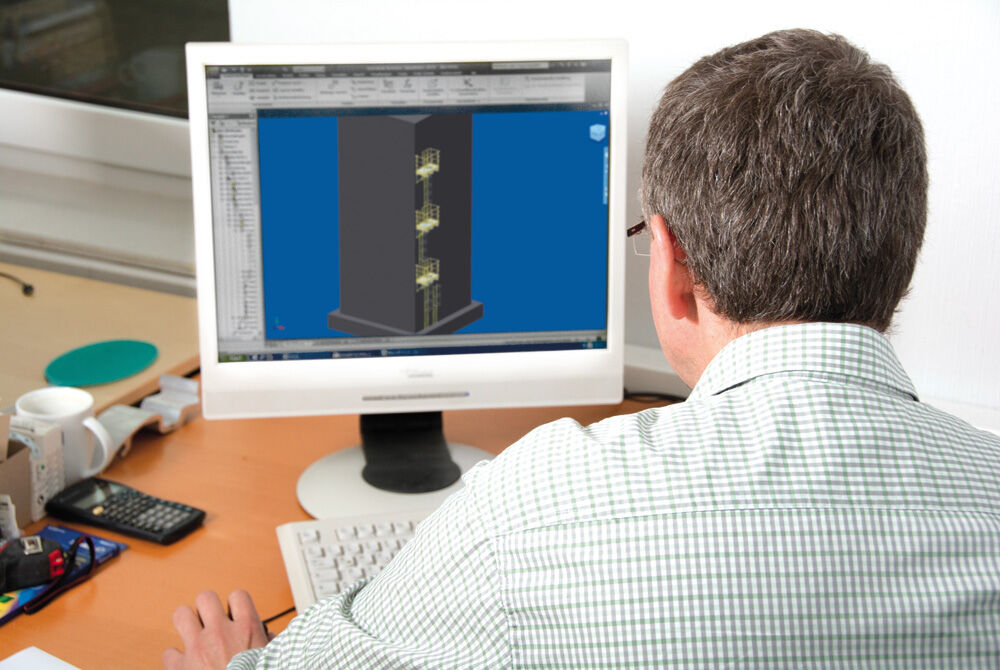 Verifiable structural analysis
We have already conducted structural analysis of many of our designs. If you have a special requirement, we will be happy to also provide structural analysis for your design, calculated by an independent structural engineering firm.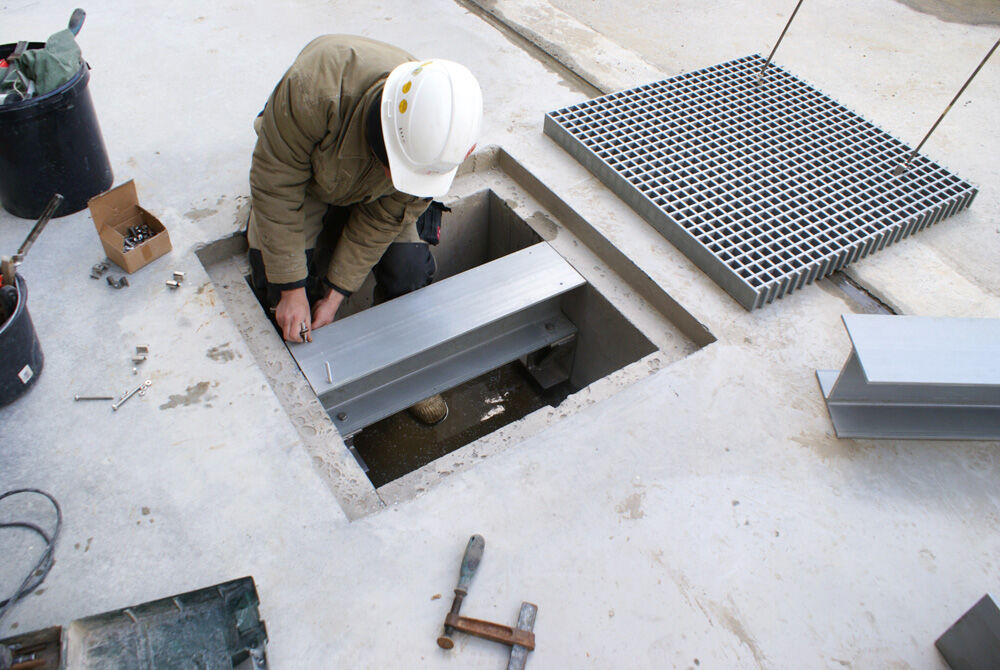 Delivery and assembly on site
In addition to delivery, our experienced assembly team can also perform installation on site.