GRP profiles for energy efficiency in the constructions industry
Global climate change and the necessary decline in the dependence on fossil fuels lead directly to better insulation for all types of buildings. The energy footprint of buildings is greatly affected by its windows and doors. Conventional materials such as steel, aluminium, PVC and wood only meet requirements for energy efficiency, durability, robustness, cost-effectiveness and low maintenance to a certain extent. By contrast, pultruded composite profiles can absorb high mechanical loads while also meeting insulation requirements.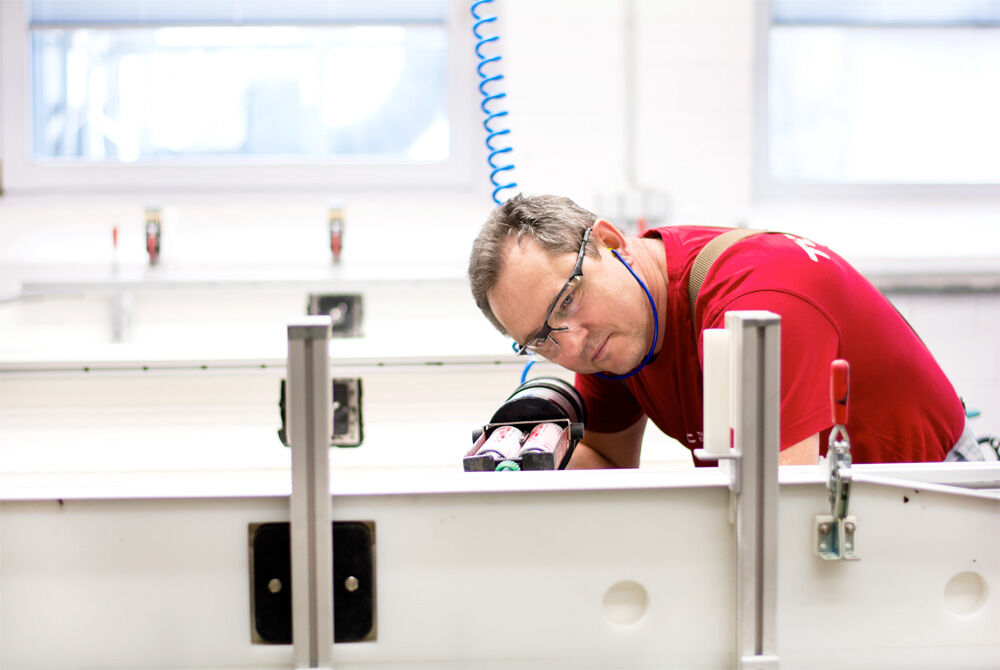 Bonding in accordance with
DIN 2304 (Class S1)
We have been continuously expanding our expertise in the field of adhesive technology for years. A number of European Adhesive Engineers (EAE DVS-EWF 3309), European Adhesive Specialists (EAS DVS-EWF 3301) and European Adhesive Bonders (EAB DVS-EWF 3305) have been trained in the process.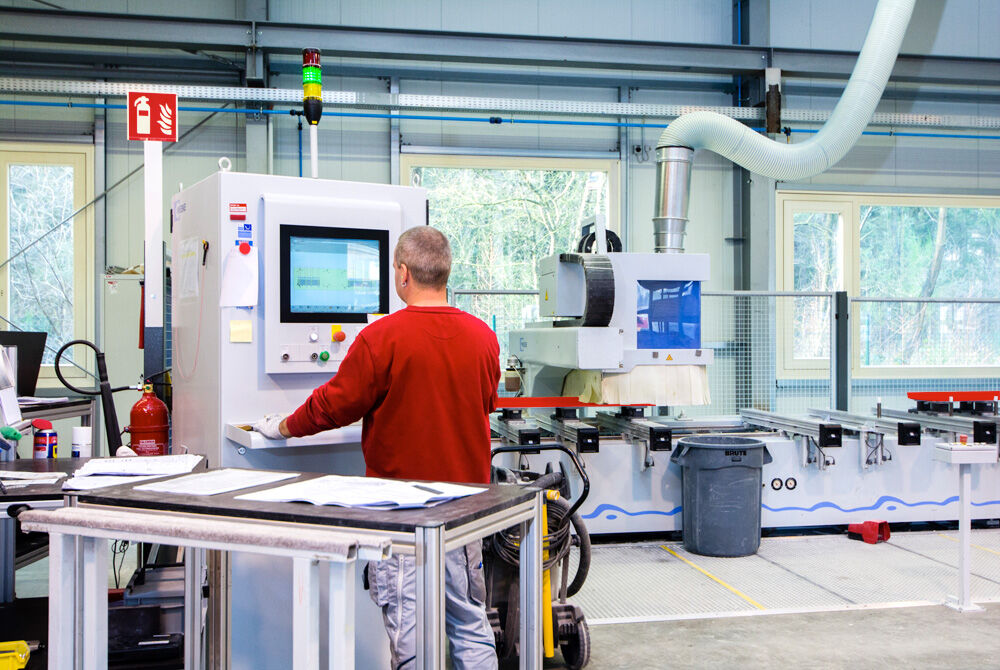 Cutting-edge technology, vast expertise
When manufacturing pultruded profiles, the fire protection properties can be adapted to your requirements. We produce extremely high-quality surfaces that can then be painted for a textured or smooth finish. We machine the profiles with high precision using our modern 5-axis CNC machinery.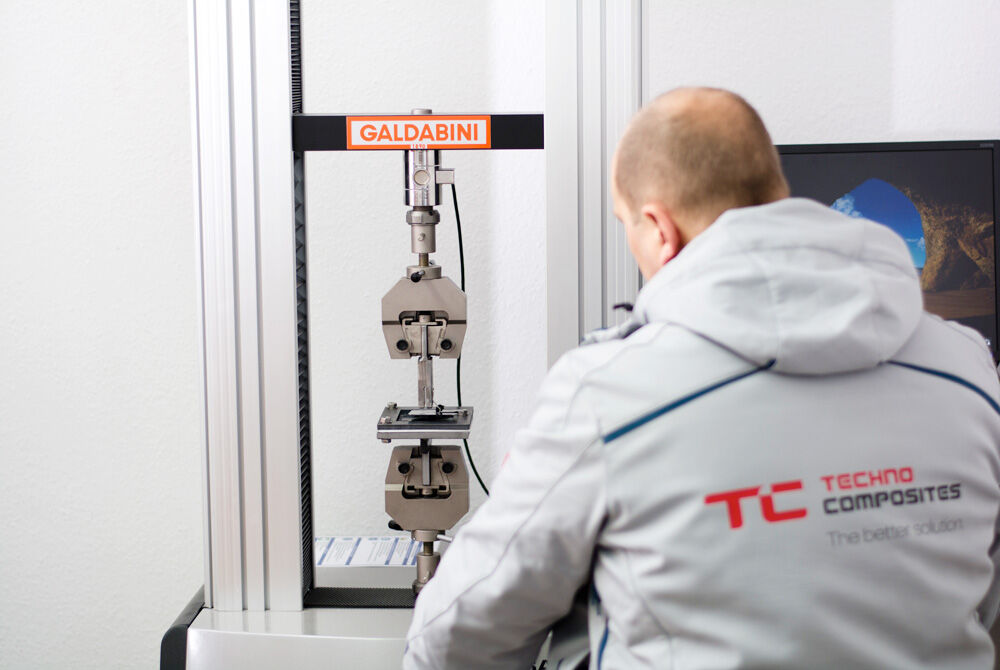 Certified quality management
Every TC component is developed in accordance with the applicable requirements and standards. We conduct careful testing and documentation as a matter of course. Certification according to DIN EN ISO 9001:2015 confirms that our quality management is sound.