A 5-door GRP housing for a pastillation belt was designed and built here. Its surfaces are easy to clean and all of the system components are easily accessible via the many doors.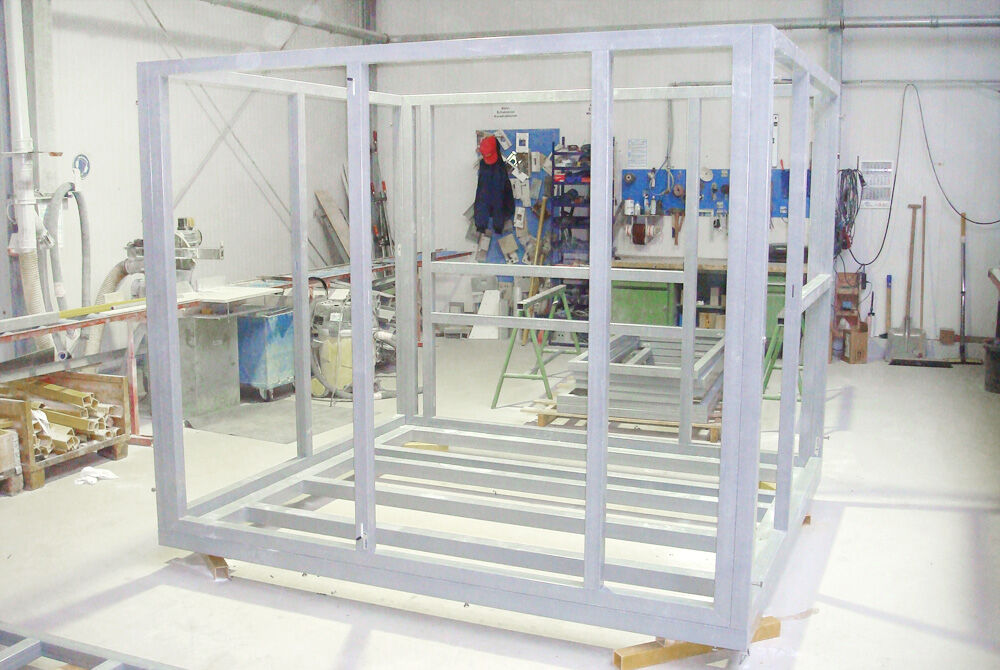 The frame and the door elements consist of GRP profiles manufactured in accordance with EN 13706. The complete housing was created in a modular design to enable the pastillation belt to be subsequently enclosed.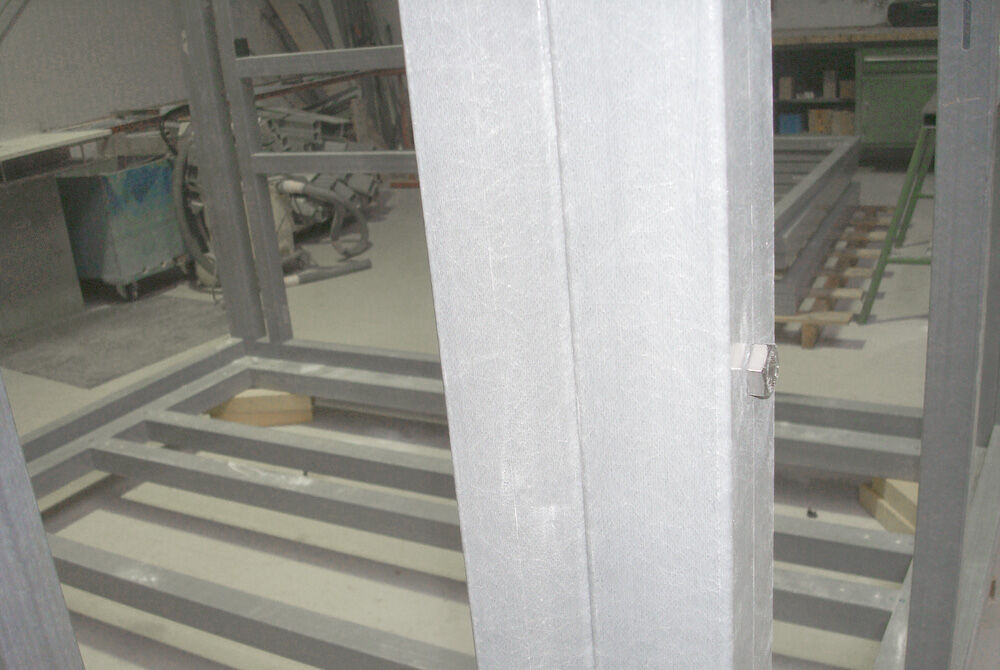 Internal GRP cores with threaded holes allow the GRP frames to be screwed together.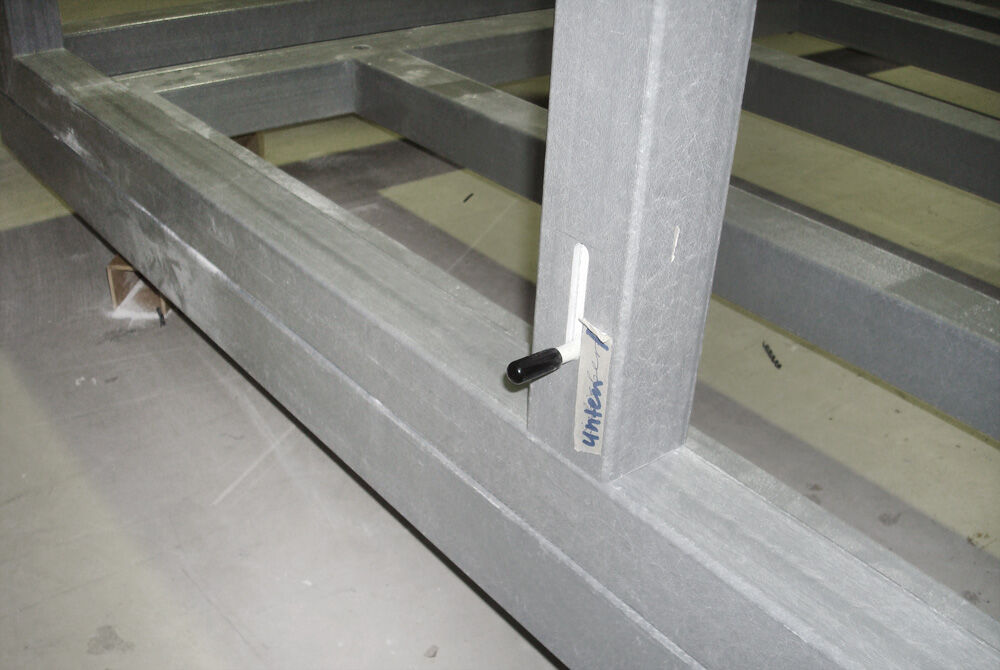 If maintenance is required, the locking system allows the vertical struts to be removed quickly and easily.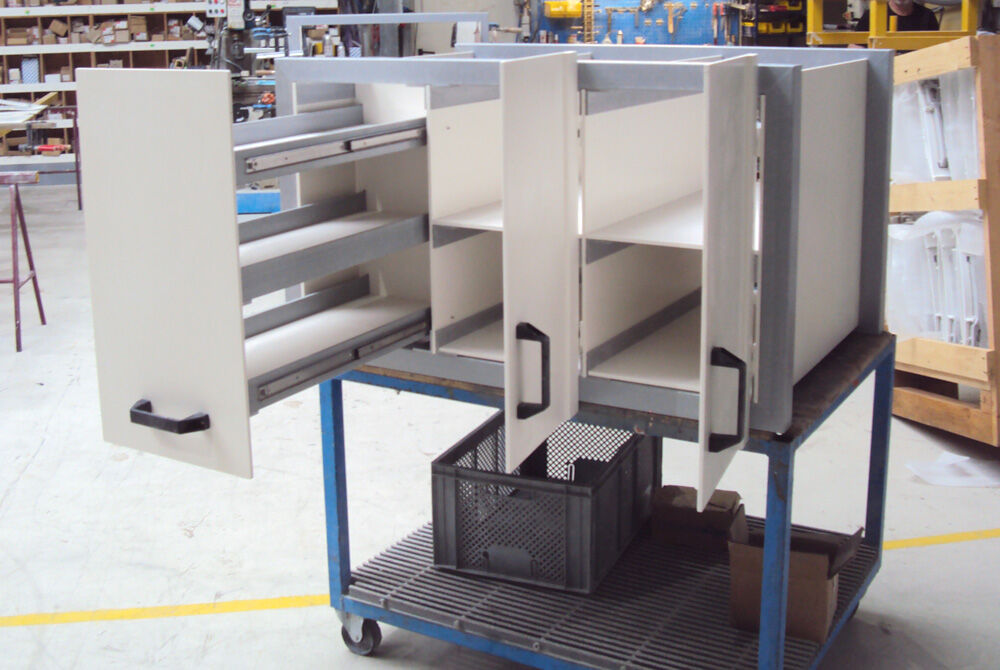 We are also able to create complex components like this pharmacy cabinet with stainless steel sliding rails.
Do you need a customised solution? Then you've come to the right place. Whether you need a special design for the chemical industry or series production, let's think through the task together.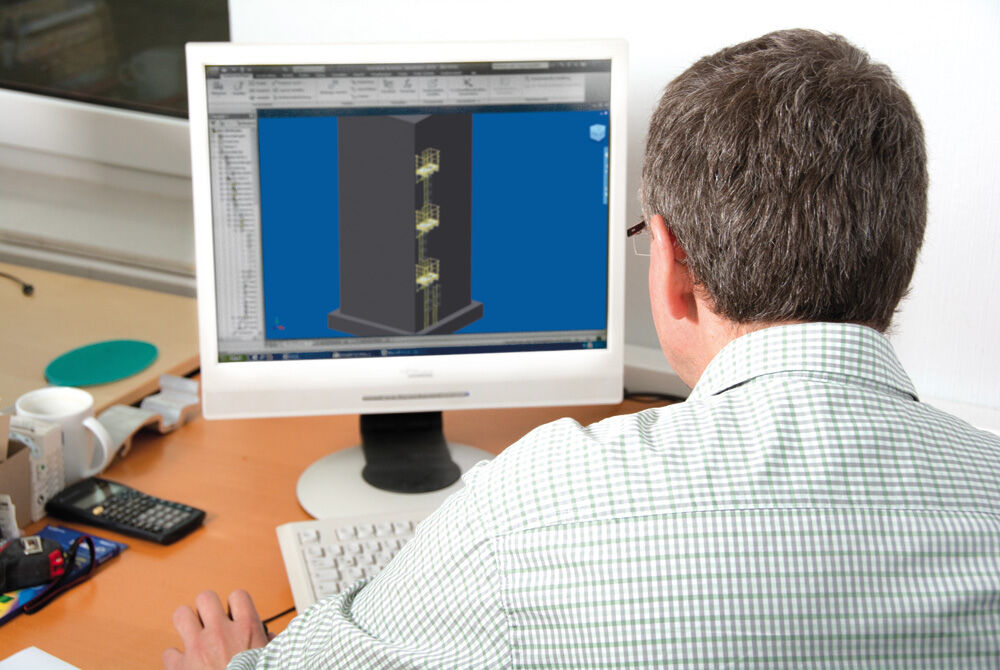 Verifiable structural analysis
We have already conducted structural analysis of many of our designs. If you have a special requirement, we will be happy to also provide structural analysis for your design, calculated by an independent structural engineering firm.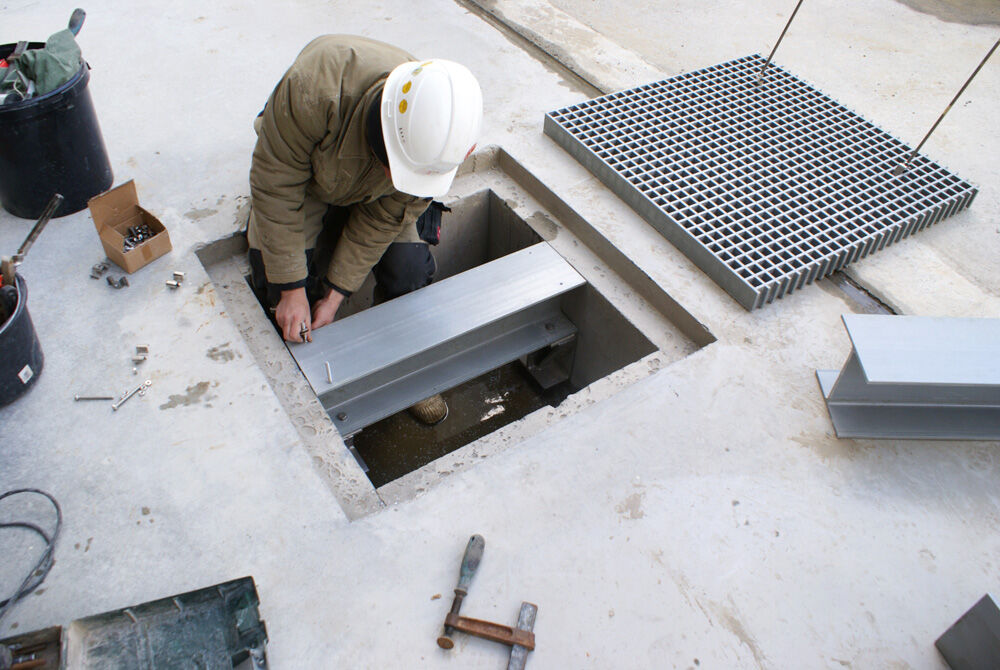 Delivery and assembly on site
In addition to delivery, our experienced assembly team can also perform installation on site.