TC Domine is a dependable partner for the high-precision machining of components made of thermoplastics and glass fibre or carbon fibre-reinforced plastic. Six modern CNC machines with up to five axes can machine components 6,140 mm long, 1,900 mm wide and up to 500 mm high
As such, we are able to design and manufacture the necessary parts in-house. Subsequent processing steps such as gluing, painting and assembling add-on components are an integral part of what we do.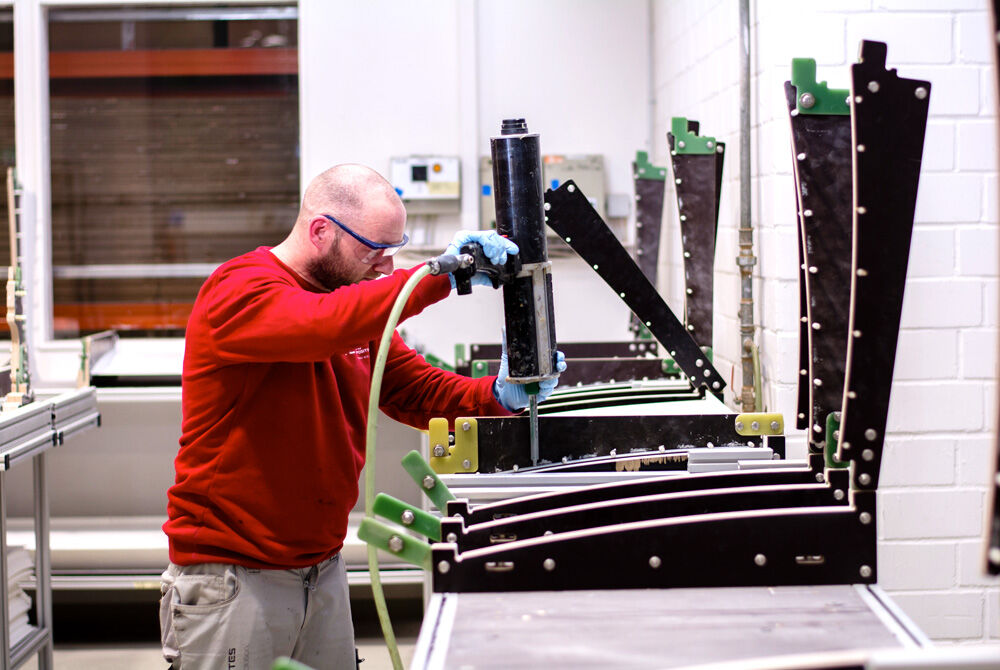 Bonding in accordance with DIN 6701 & DIN 2304
Techno-Composites Domine GmbH has all of the certifications and resources for the standard-compliant gluing of components in accordance with DIN 6701 and DIN 2304. European Adhesive Engineers (EAE, as per DVS-EWF 3309) analyse the adhesion technology task and develop solutions for optimal adhesion. European Adhesive Specialists (EAS, as per DVS-EWF 3301) then work with European Adhesive Bonders (EAB, as per DVS-EWF 3305) to assemble the components to be glued together, up to the point at which they are ready for series production.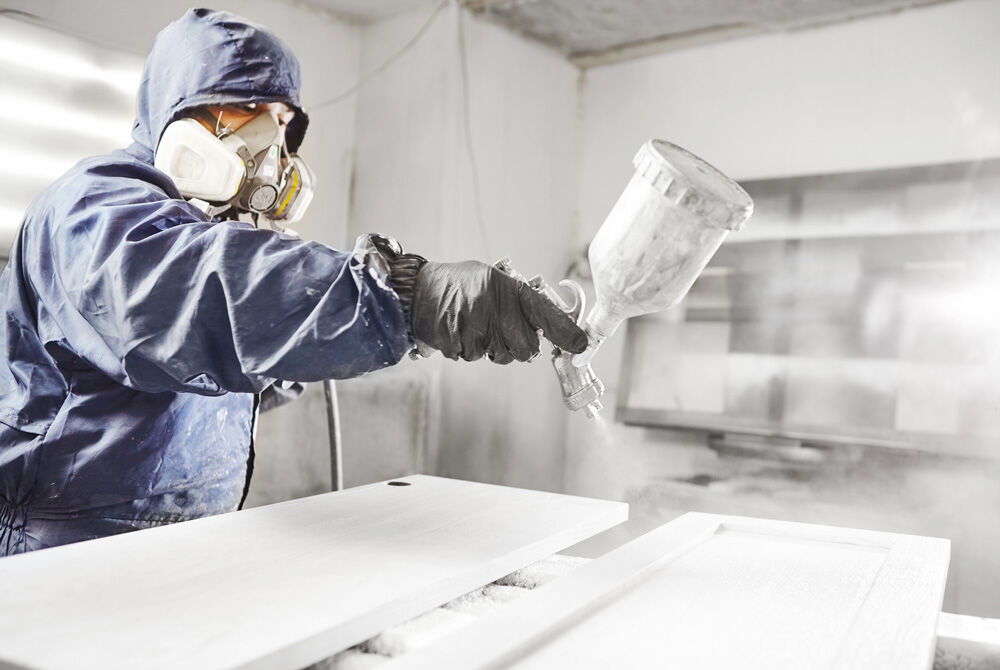 Your products will be painted to professional industry standards in conjunction with our experienced partners.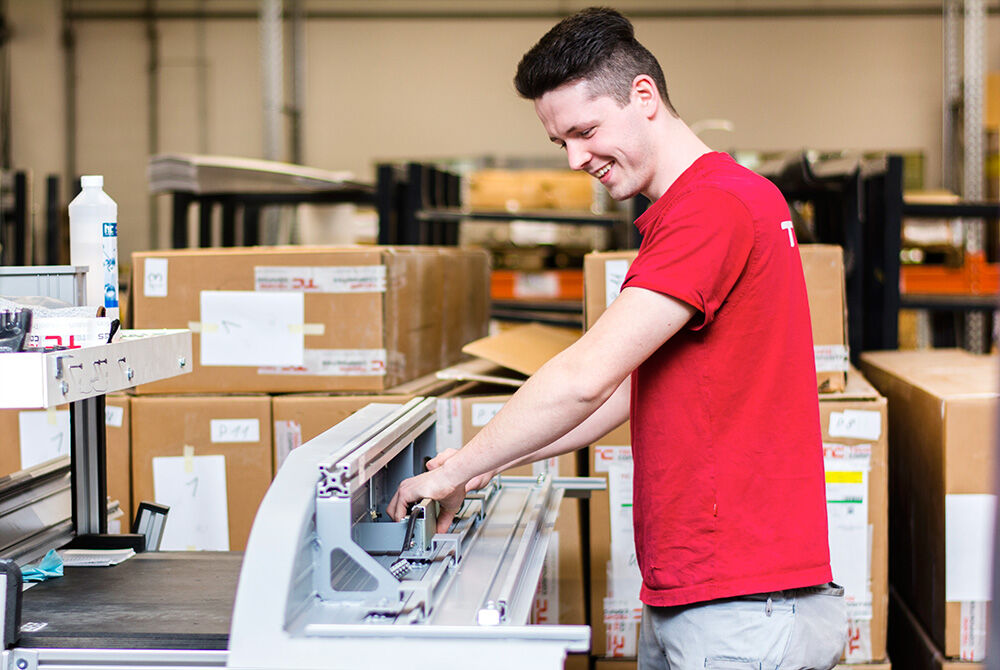 Your products can then pass through our production system, a professional set-up in compliance with certification.