"Solving the customers' tasks
better than they can do it
themselves. That is the goal!"
Gerrit Mann, Managing Partner
Listening. Thinking
collaboratively. Solving problems. Manufacturing.
As a creative system supplier of fibre composite components, we develop and manufacture custom-made solutions for our customers. From one-off items to series production.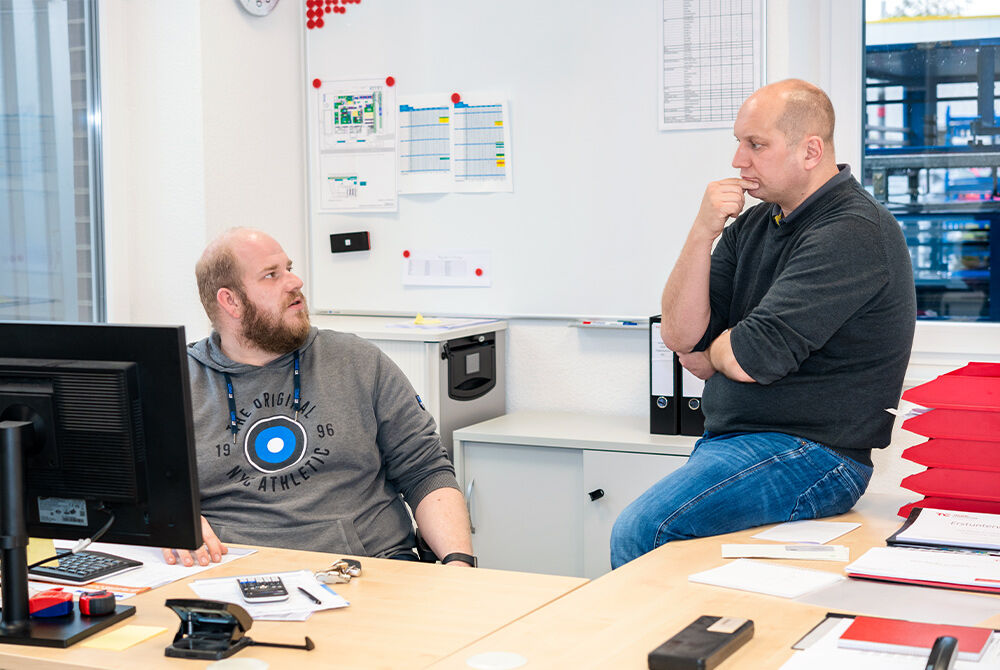 We're not looking to push anyone into opting for fibre composite materials. Replacing old steel components with a fibre composite only works in very rare cases.
As such, we place great emphasis on understanding the environment in which you want to use fibre composite materials, and what you are expecting from the material. Fibre composite materials aren't a cheap option. However, if used appropriately, they can be highly cost-effective. We can determine whether fibre composite materials would be the best solution for your application.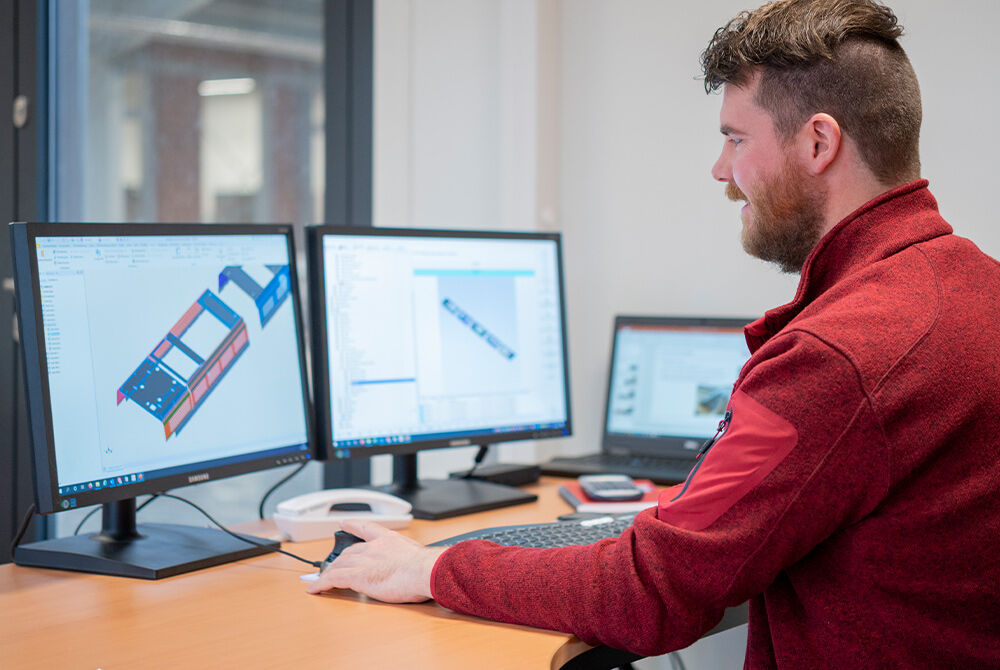 Do you need GRP antennae frames for counting fish on a fish ladder? GRP side walls for metal detectors on conveyor belts in opencast mines that can carry boulders? Cladding parts for rail vehicles? Admittedly, we don't come up with these sorts of ideas ourselves. But our customers do. So far, we've always been able to come up with the right solution for such requirements. Only in rare cases was there an off-the-peg solution. For that reason, we have an in-house team of project managers and designers with a wealth of practical experience working on the solution for your project. This is how an idea is transformed into a
system component.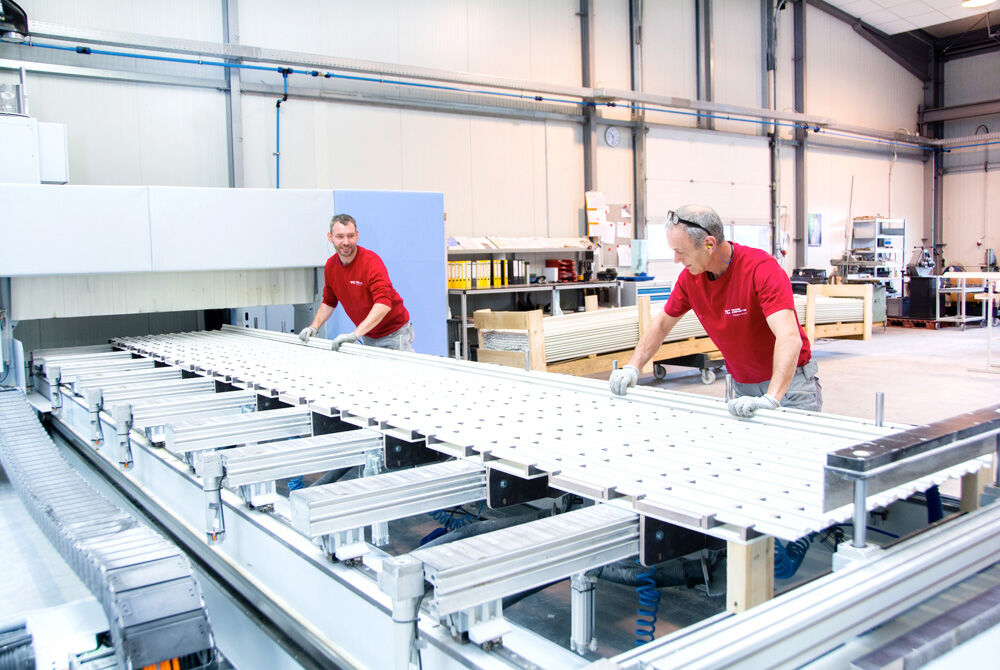 Manufacturing | Machining
Getting the right item to the client in the right quantity and quality, at the agreed time: this principle is the crux of our production work. Thanks to the very latest 5-axis CNC technology and SAP-supported production control, we manufacture 1,750 items precisely and in exact quantities. We process both 2-dimensional profiles and 3-dimensional components with dimensions of up to 6000 mm x 1900 mm x 500 mm. We have experience in constructing equipment for clamping GRP components correctly on the respective CNC machine. We also attach great importance to
reducing set-up times.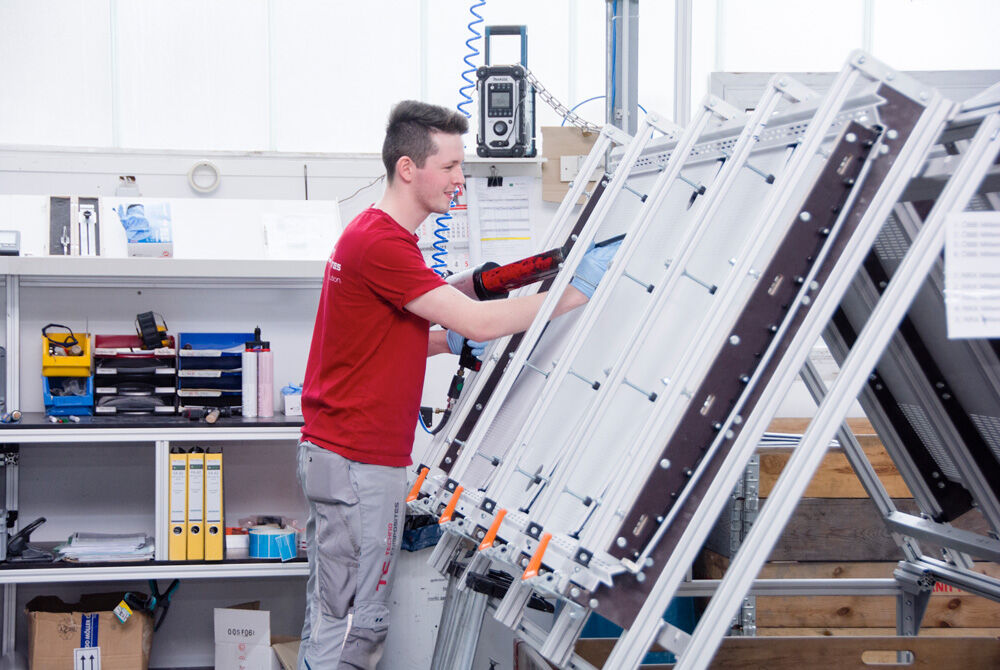 Fibre composite components are not welded but glued. Our adhesive engineers (European adhesive engineers/EAE/DVS-EWF 3309) are able to design components in such a way that the assemblies meet high mechanical demands, while at the same time ensuring a good, long-lasting design. In production, our adhesive specialists (European adhesive specialists/EAS/DVS-EWF 3301) and adhesive bonders (European adhesive bonders/EAB/DVS-EWF 3305)
ensure that the assemblies are always manufactured under controlled conditions, thus guaranteeing
consistent quality. We are certified according to
DIN 6701-2, Class A1, and DIN 2304, Class S1.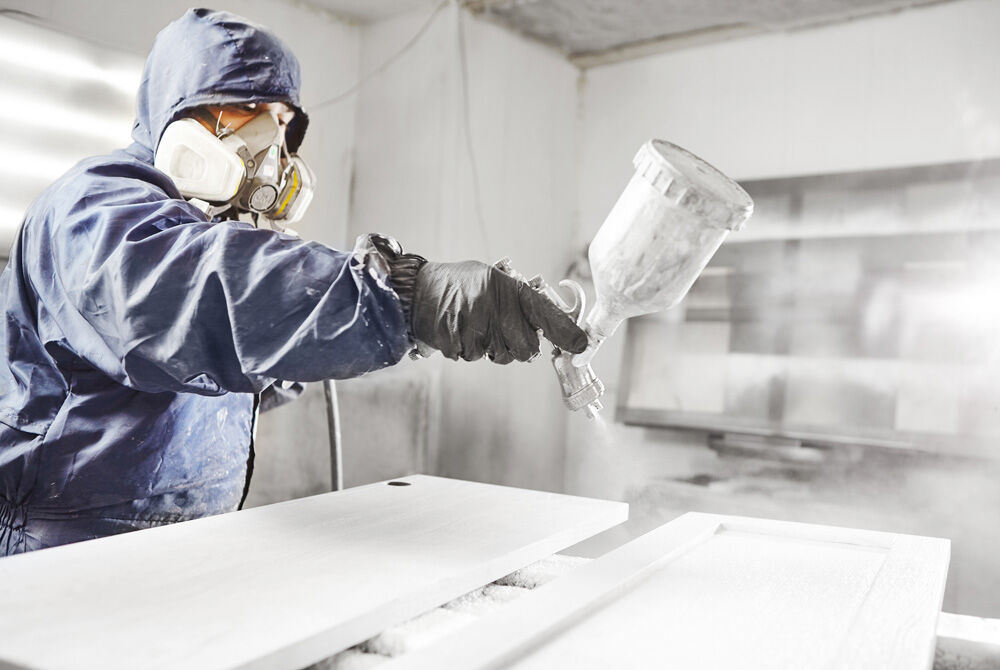 Many of our customers require fibre composite components with a high-quality surface, e.g. for cladding on buses or trains. They place a huge emphasis on high-quality surfaces that are compatible with components produced by other manufacturers, e.g. doors or lighting. In conjunction with our painting partners, we can offer you painted finishes that meet industrial painting standards or the standards required in the automotive industry. We are able to offer water-based paintwork, textured paint, sanding and multi-coloured paintwork, to name but a few options.
Manufacturing | Final assembly
Add-on parts made of aluminium, stainless steel or plastic, felt, seals, hinges, locks and electronic components often need to be mounted onto the component in order to make the system component ready for installation. We often create special workstations made of ITEM aluminium profiles for the assembly of series components. This means that our employees have the right small parts and correct tools within easy reach. The assembly process is quick. We are able to manufacture a large number of different components on schedule by working in small units.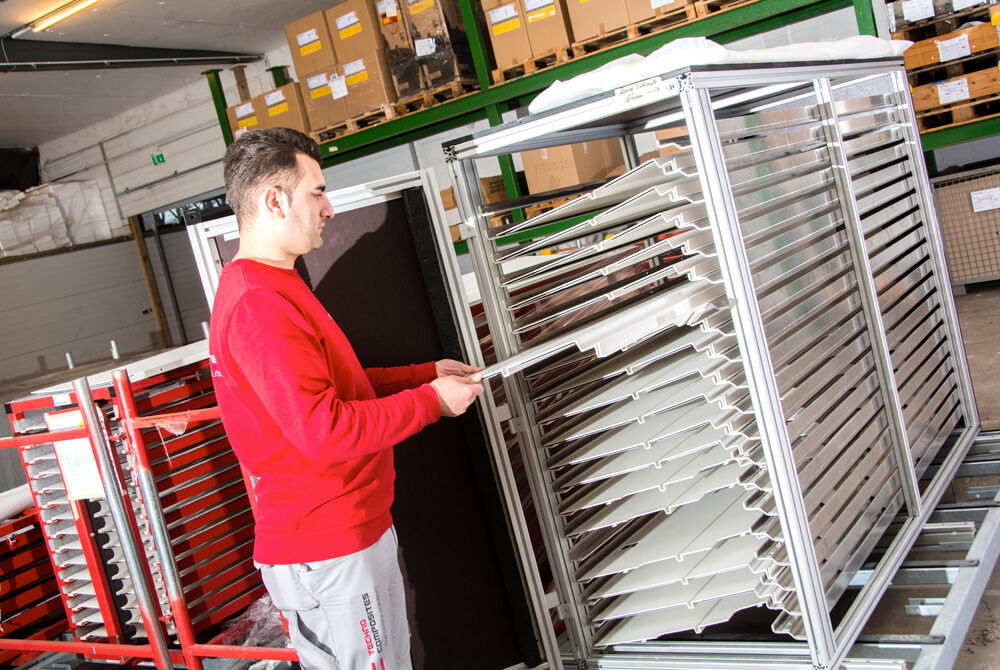 The ability to produce lots of different items only helps our customers if we are also able to supply them in the correct quantity and quality, and at the right time. As such, we attach great importance to precise production quantities and correct picking of goods. Manufacturing according to logistics modules has proven to be very useful. This defines exactly what is contained in the KIT supplied to our customer. Our customer thus has the correct components to hand and doesn't waste time looking around for things.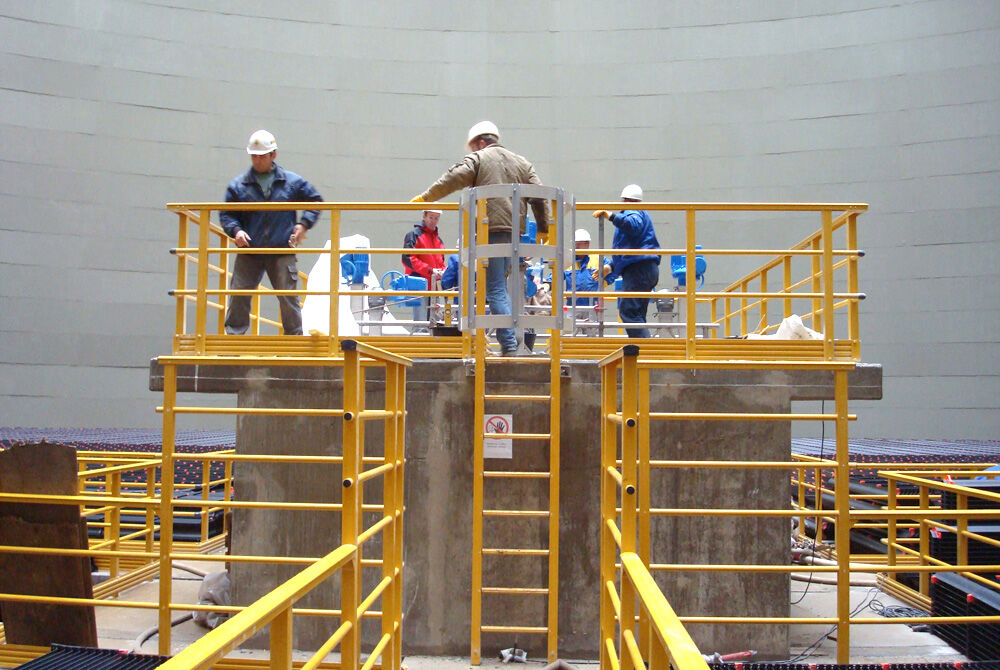 For our customers in the chemical industry, power plant construction, sewage plant construction and the like, it is important for individual walkways, ladders, railings, splash guard equipment, etc. to be installed on site. If a structure cannot be installed exactly as planned, a solution is worked out and implemented in close coordination with our project management team, ensuring that both the static requirements and the customer's wishes are met. You get a long-lasting structure that requires very little maintenance.